| | | |
| --- | --- | --- |
| | | |
---
The Efandem Company was formed in 1903 in premises at 71 Temple Row, Birmingham, to manufacture batteries. The name is derived from the initials of the two directors, F. and M.
In 1911 it became a limited company, and moved to a new and much larger factory in Park Lane, Wolverhampton. The company acquired a 14 year lease, at an annual rent of £100 from the landlord, Sir Arthur Paget, Bart., owner of the Fallings Park Estate.
Efandem produced a wide range of electrical goods including batteries, torches, hand lanterns, searchlights, sirens, car and bicycle lighting sets, hand lamps, torch cases, bells, buzzers, and friction clutches for machinery. The products carried the company's trade mark TEC, short for The Efandem Company. By 1913 the Works manager was Mr. Summerfield, and the Managing Director was Mr. Stevenson.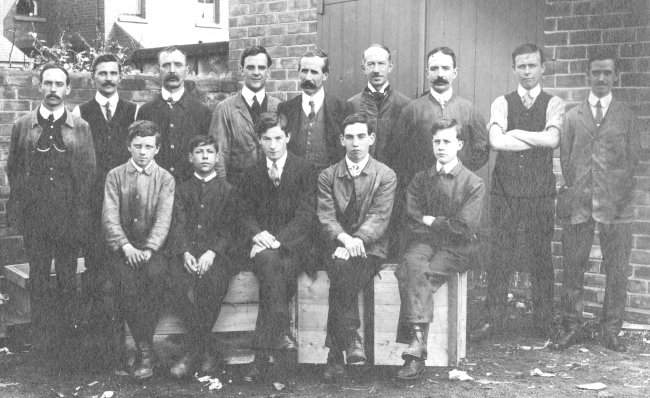 A group of staff in 1913.
In 1914 it is listed in Whitaker's Red Book as a company of electrical and mechanical engineers, and manufacturers, employing 475 people, specialising in dynamo lighting outfits for motor cars, and motor boats etc., electric pocket lamps, lanterns, flash batteries, dry cells, electric bells of all kinds, and sheet metal work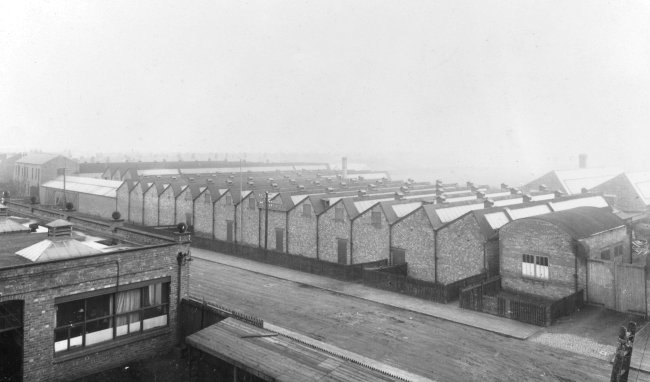 Looking across Park Lane in 1922 towards the Efandem factory. Guy Motors is on the left.
During the First World War the company fulfilled ministry contracts as part of the war effort, for torches, torch

batteries, searchlights, and sirens. Efandem was also sole British agent for Johnson cone clutches that were used for overhead line shafting.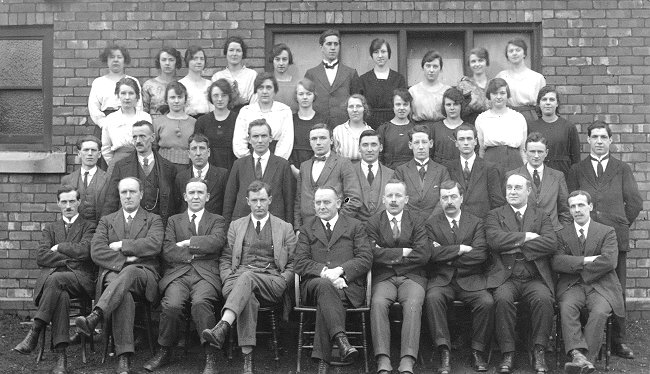 Management and office staff in 1922.
| | | |
| --- | --- | --- |
| An advert from 1924. | | An advert from 1920. |
Efandem produced a wide range of torches, many with innovative features, including a sliding control for focussing the light beam, and a torch with a handle that contained the on/off switch which was operated by the hand carrying the lamp. There was also a special torch produced to activate luminous paint.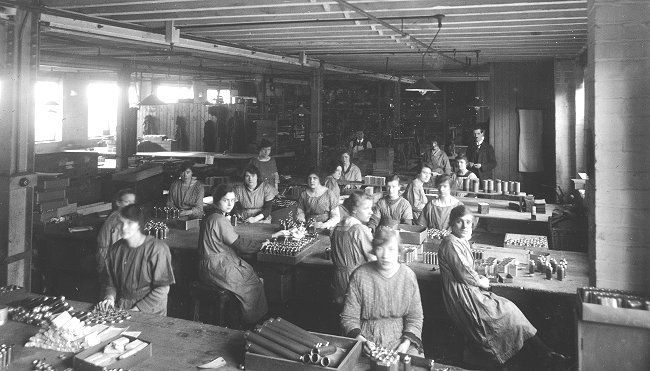 Assembling torches.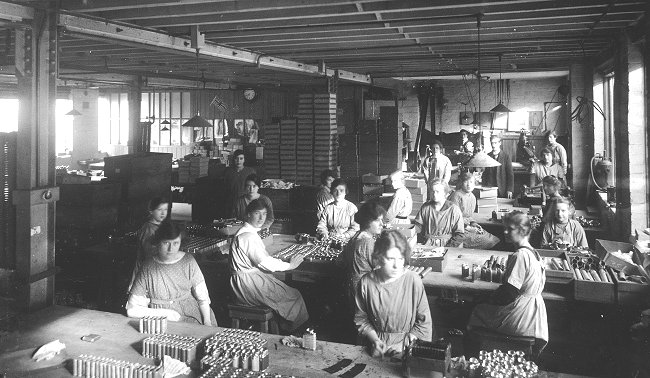 Assembling torches.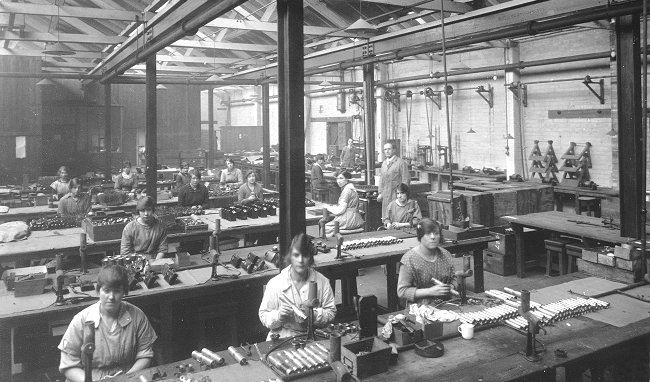 Assembling torches and hand lamps.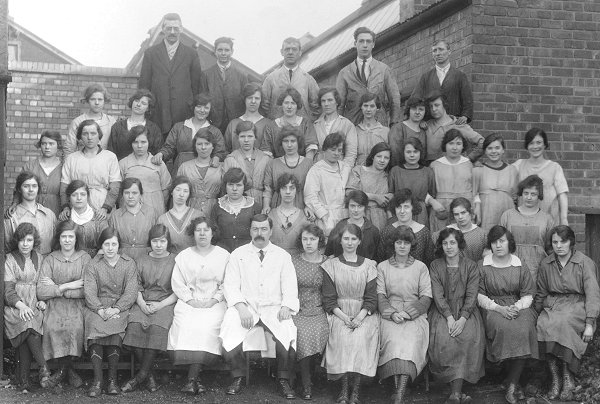 Some of the factory staff in 1922.
During its lifetime Efandem took out 20 UK patents relating to various products, including the following:
| | | |
| --- | --- | --- |
| | | |
| Date | | Description |
| 28th Mar. 1917 | | An improved connection between the battery terminal and bulb in an electric torch. |
| 26th Nov. 1917 | | An improved insulated torch bulb holder, which forms the stationary contact of the on/off switch. |
| 9th Feb. 1918 | | A sliding push button switch for electric torches. |
| 9th Feb. 1918 | | A torch carrying handle that includes the on/off switch. |
| 11th June 1918 | | The use of an electric torch to re-energise luminous paint. |
| 5th July 1918 | | A spring clip used to hold a cycle lamp on its mounting bracket. |
| 9th April 1919 | | An improved cylindrical brush holder for electric motors and dynamos. |
| 15th May 1919 | | A clip for an electric torch that enabled it to be hung from a nail or other protrusion from a wall. |
| 15th May 1919 | | A belt-clip for an electric torch. |
| 17th May 1919 | | An improved spring fastener for the covers of cylindrical articles such as torch cases. |
| 30th June 1919 | | A double-ended lamp holder. |
| 25th Feb. 1920 | | An improved reflector for electric lamps. |
| 4th May 1920 | | An adjustable bulb mounting for hand lamps, which allowed the beam to be focussed. |
| 28th May 1921 | | An improved rotary magnetic separator for separating metals. |
| 4th Jan. 1923 | | A siren motor with an armature that automatically moved on its axis when it was up-to speed, to position the blades, so that the tone had a constant pitch. |
| 12th Feb. 1923 | | Closely wound coil spring battery contacts. |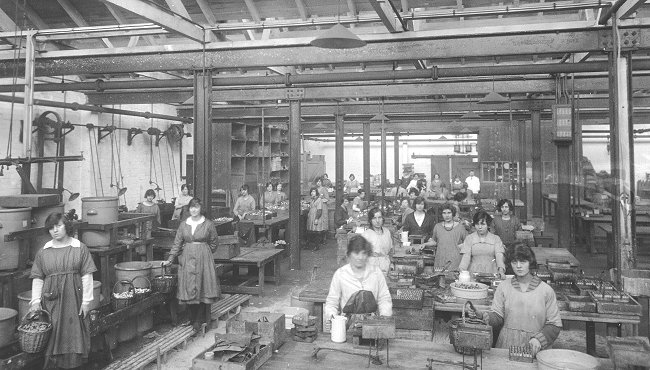 A corner of the battery assembly area. Efandem was Wolverhampton's first dry cell manufacturer.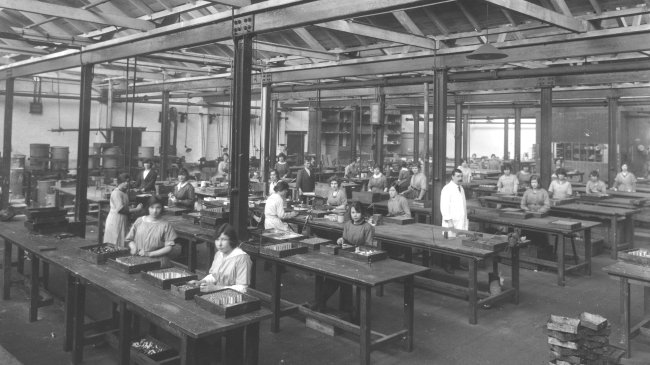 Assembling 1.5 volt batteries.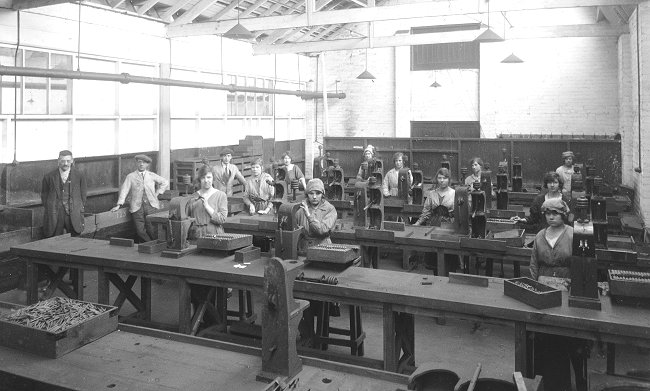 Final assembly of 1.5 volt cells.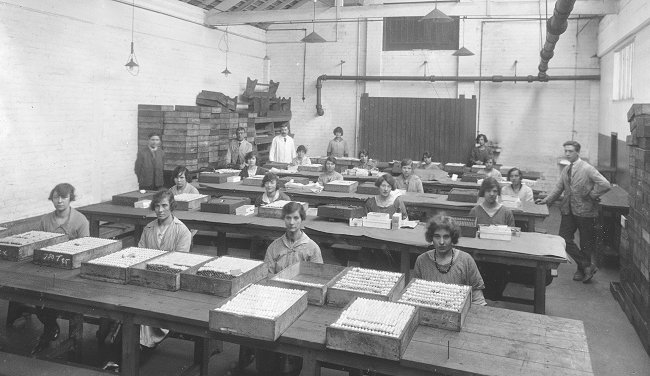 The final stage of battery production, adding the outer card cover.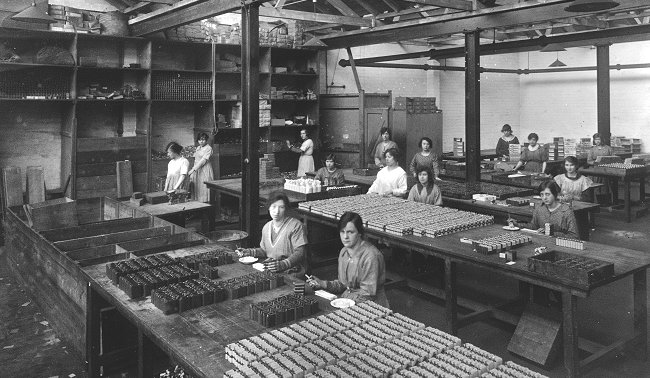 Adding the outer paper wrapper, and packaging 6 volt lantern batteries.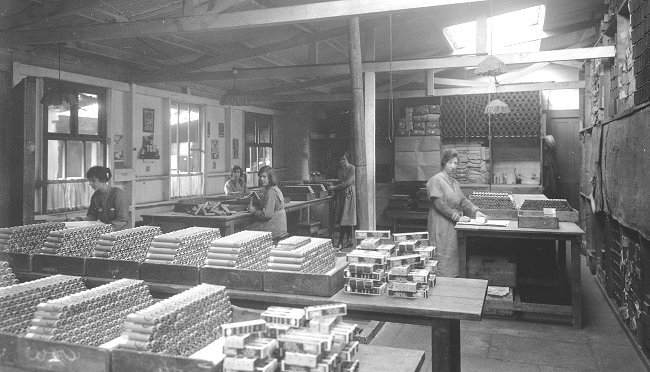 Packaging and boxing torch batteries.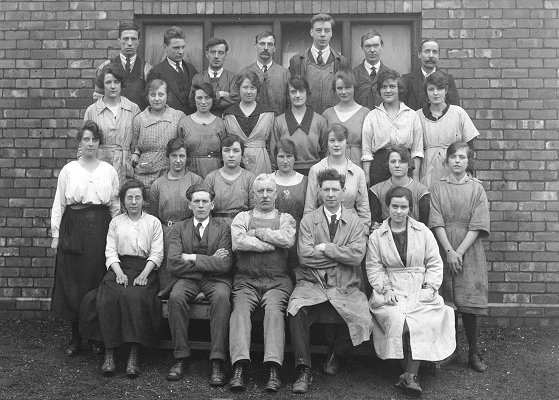 More of the factory staff in 1922.
After the war the company was in a poor financial state and one of the directors, Jesse Varley, was convicted of embezzlement. He became the accountant clerk for the Wolverhampton Education Committee, at an annual salary of £325. He lived the life of a millionaire at his mansion, Elmsdale, surrounded by 13 acres of land, at Wightwick.
Mr. Varley attributed his opulent lifestyle to his wife's money, after falsely claiming that she came from Irish nobility. He ran three expensive cars, a Sunbeam 16/20 Cabriolet, a Hillman, and a 1912 Wolseley 16/20 5-seater tourer, gave generously to local charities, and entertained lavishly. Between 1905 and 1917 he embezzled £84,335 which equates to over 3½ million pounds today. When the theft was discovered, Mr. Varley was suspended, but sadly his deputy committed suicide. After a trial at Stafford Assizes in July 1917, he was sentenced to five years in prison and declared bankrupt. Everything was sold including the contents of the house, which was auctioned at the house between the 16th and 20th of July. The sale included a large collection of expensive jewellery, Chippendale furniture, valuable oil paintings and china, expensive furs, a Steinway grand piano, antique silver and plate, and expensive rugs and carpets.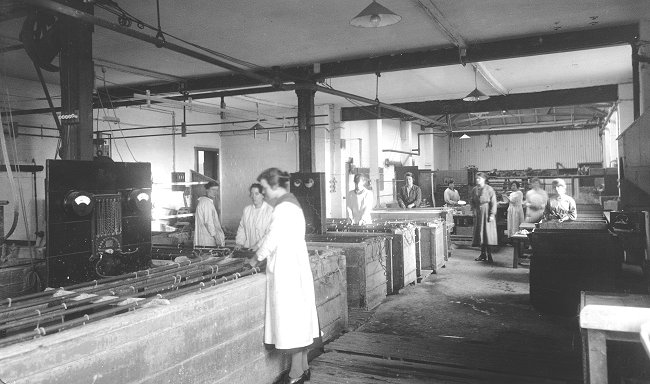 The polishing, plating, and lacquering department.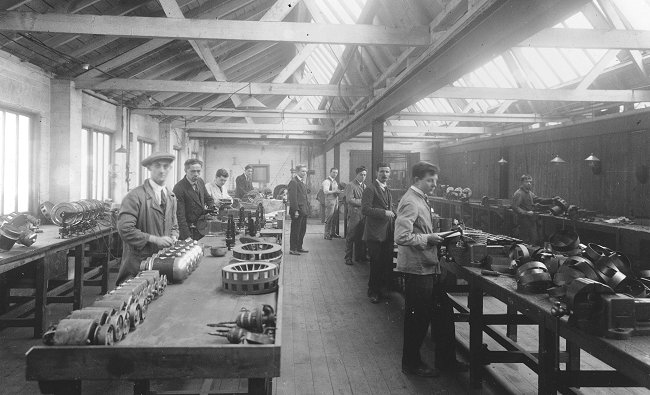 One of the workshops where several products can be seen. On the far left are sirens, and automatic cable feeds. In the centre are electric motors, and siren housings. On the right, work is in progress on sirens and automatic cable feeds.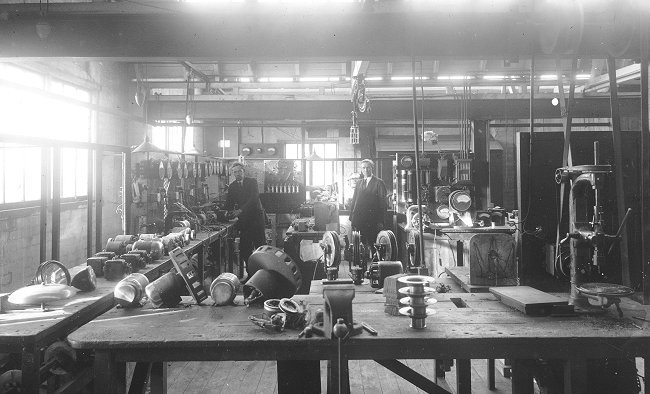 A view of the testing department which includes many of the company's products. On the extreme left is a large electric bell, and two car headlamps. Also on the bench is a range of electric motors. On the front bench are two sirens, and hanging from the ceiling is an Efandem inspection lamp with what appears to be an automatic cable feed, which can turn in any direction.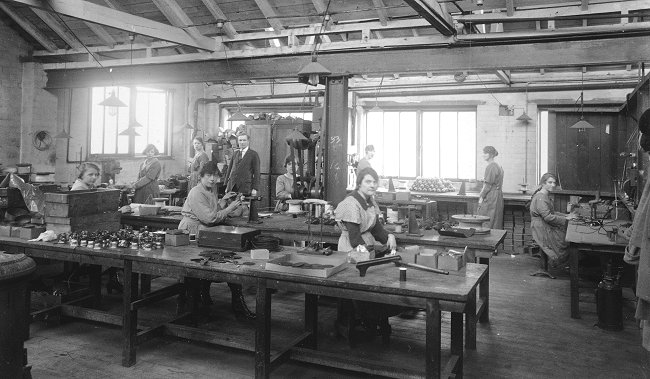 Hand-winding armatures for electric motors. The girl on the right is soldering the ends of the windings.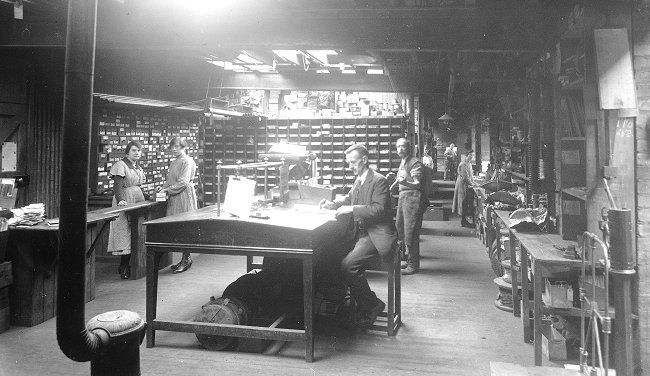 The stores.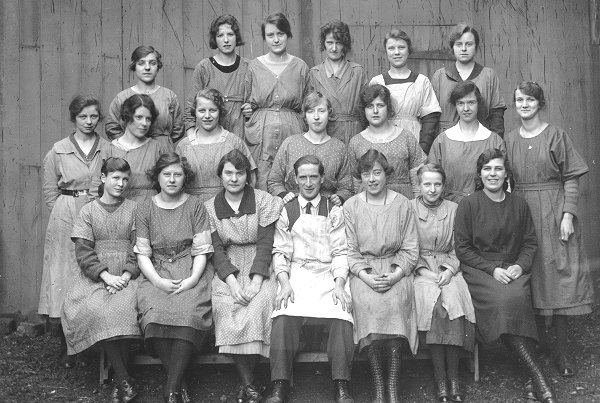 More of the factory staff in 1922.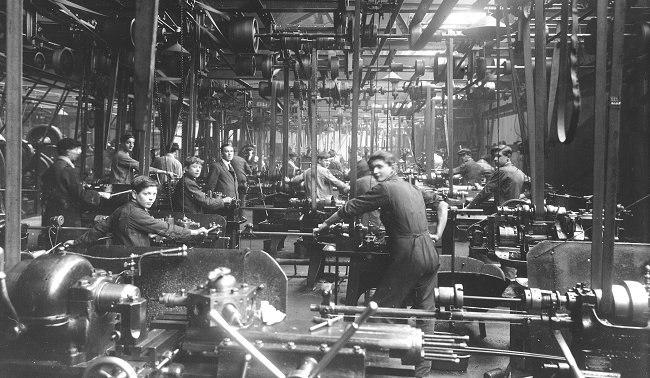 The machine shop.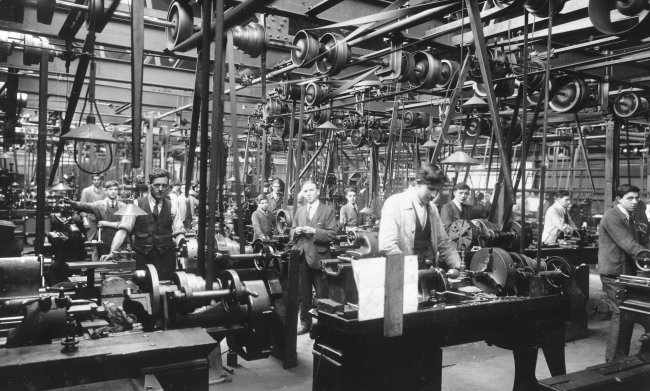 Another part of the machine shop.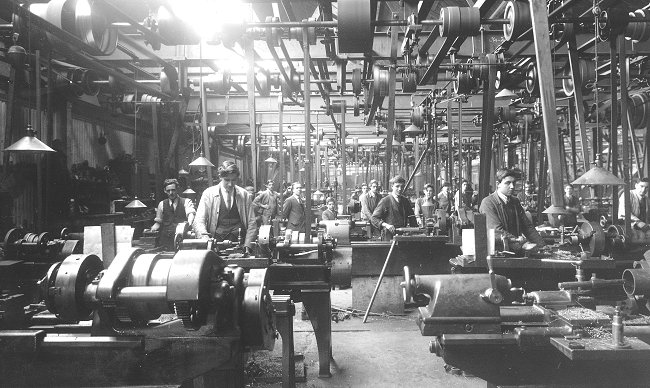 A final view of the machine shop.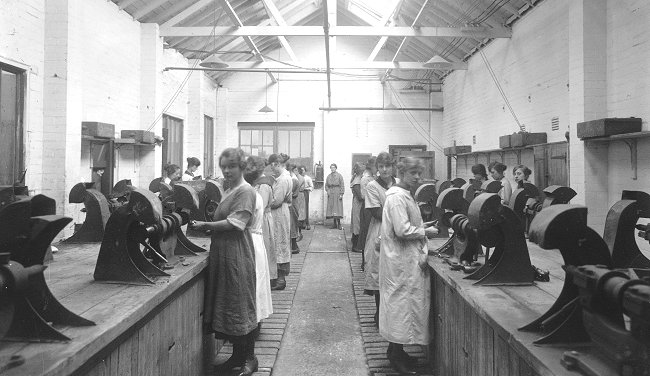 The polishing shop.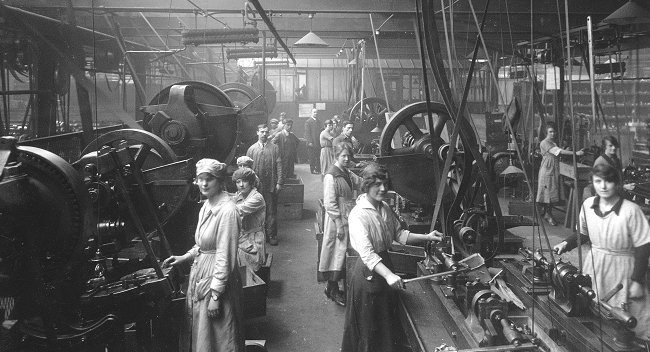 The machine and press shop.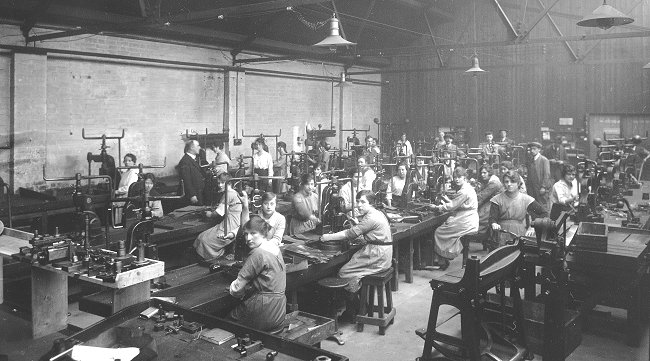 The press shop.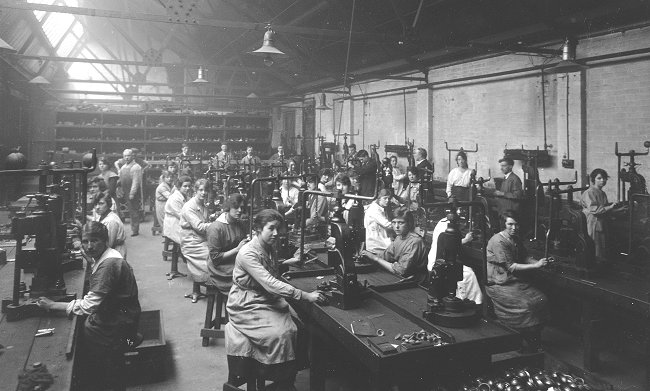 Another part of the press shop.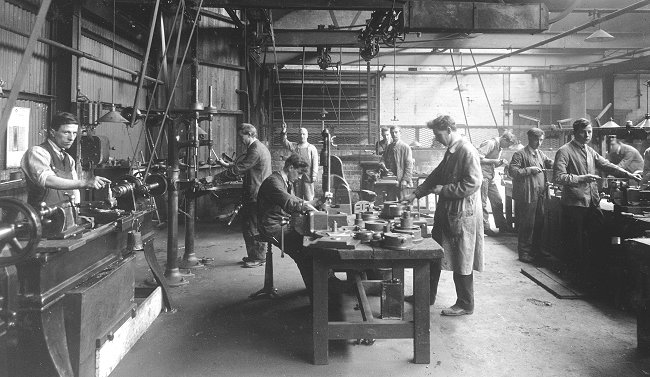 The fitting shop.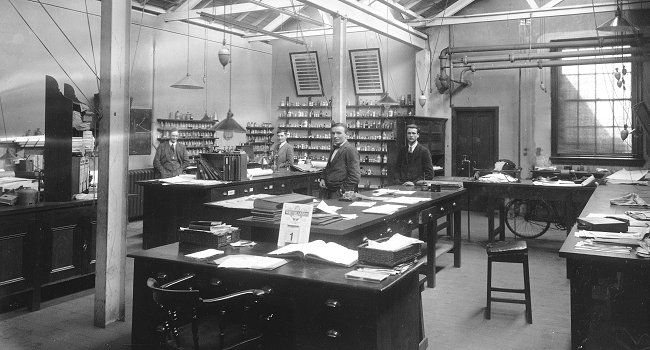 The laboratory.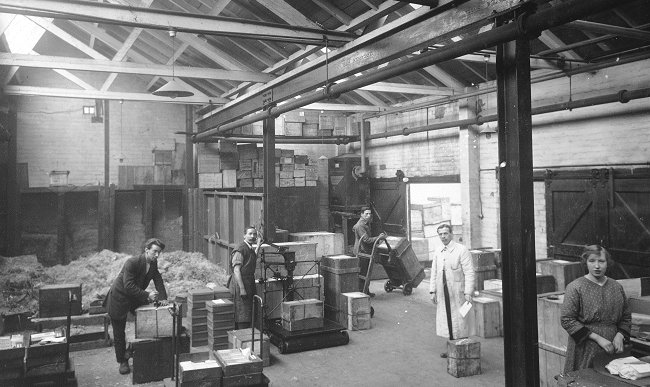 The packing department.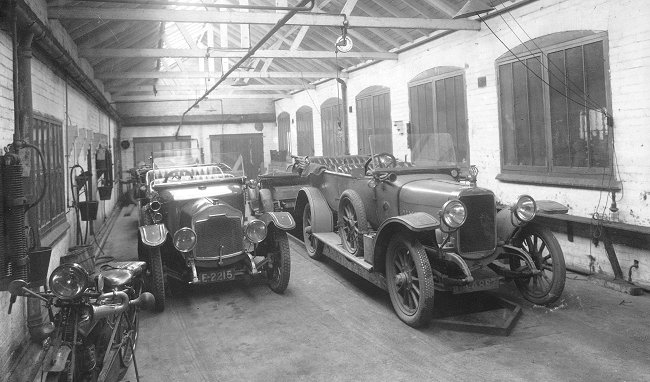 The works garage. On the right is a 1915 Sunbeam 20hp. 4-seater tourer.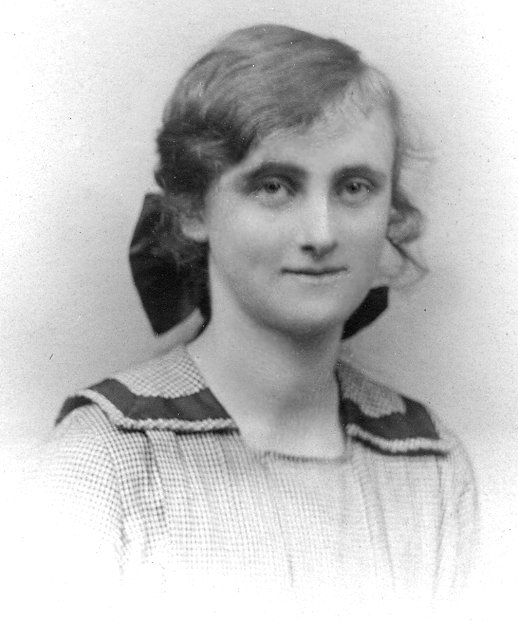 Mable Gomersall. Courtesy of Ralph Hickman.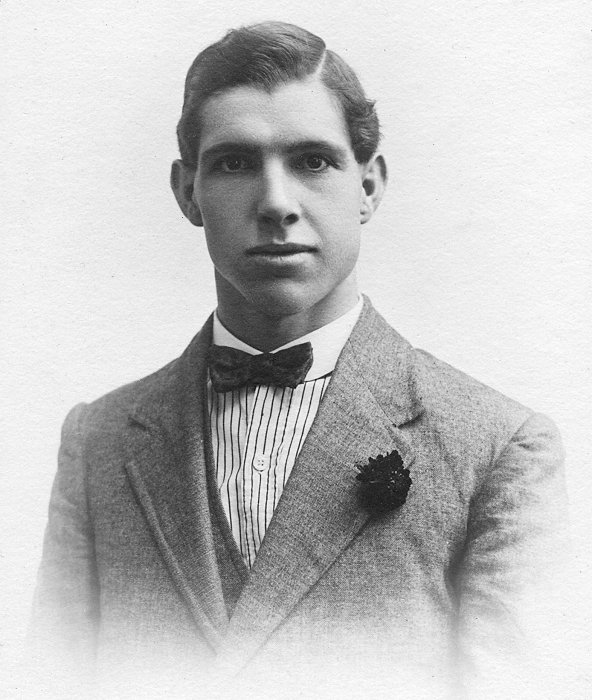 Jimmy Delaney. Courtesy of Ralph Hickman.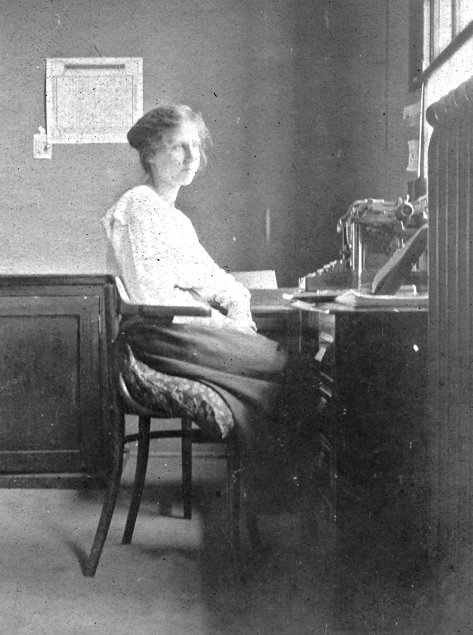 Hilda Hopkins. Courtesy of Ralph Hickman.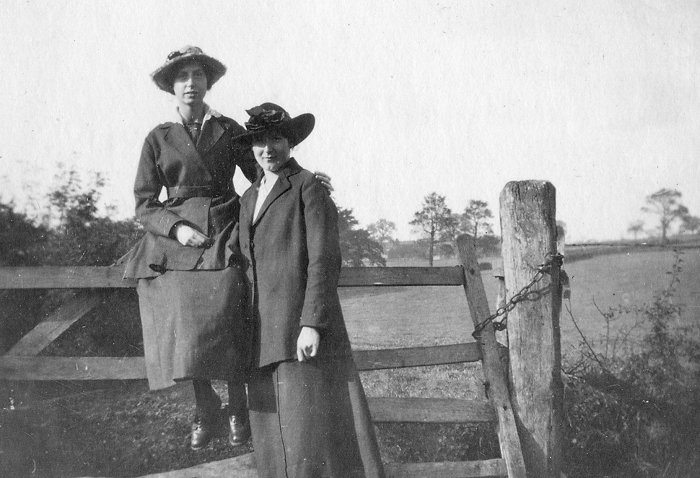 Hilda Hopkins and Doris Hodgetts in Park Lane. Courtesy of Ralph Hickman.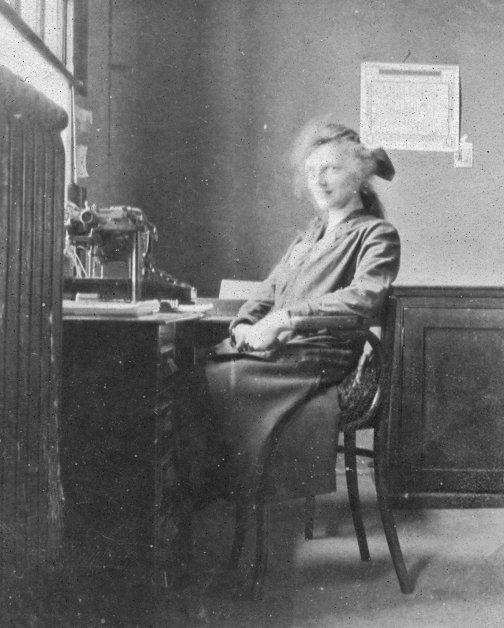 Elsi Steel née Humpage. Courtesy of Ralph Hickman.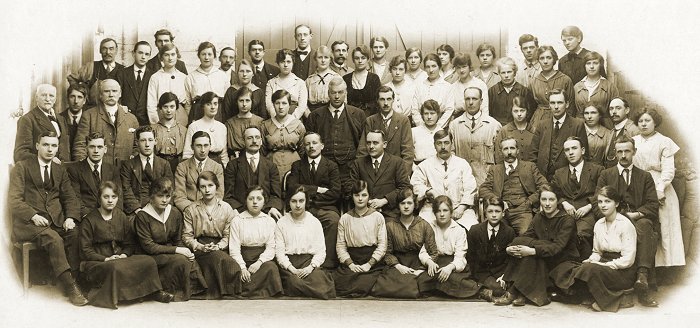 Members of staff. Courtesy of Ralph Hickman.
In the early 1920s, London based battery and torch manufacturer Ever Ready discovered that Efandem was in a poor financial state. At the time, Ever Ready wanted to expand production, and the Wolverhampton factory, producing many similar products, seemed too good to miss.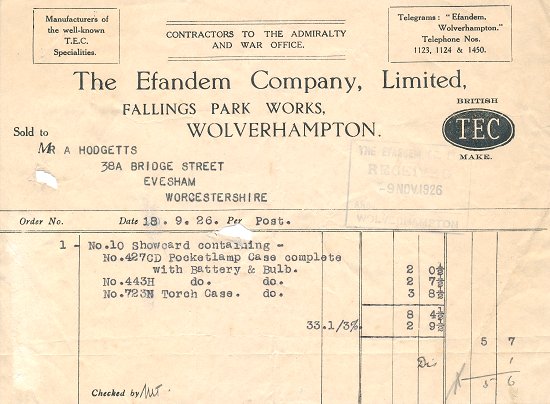 An invoice from 1926, presumably near the end of the company's life.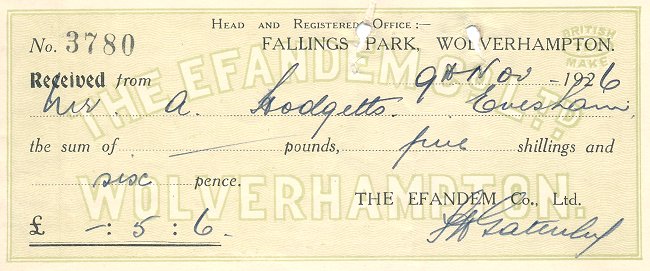 An Efandem receipt.
In the mid 1920s Ever Ready purchased Efandem, and began making batteries on the site. The factory remained in Ever Ready's hands until 1980.
---