| | | |
| --- | --- | --- |
| | | |
---
Take-Over
By 1928 with production still falling, Star found itself in a precarious financial state. As a result Guy Motors took control through an exchange of shares, though Star continued in existence as a separate company, now called The Star Motor Company Limited. The range of models was reduced to the 18/50 and the 20/60, with the occasional 24/70. A selection of coach built and fabric bodies was available, the latter being produced by Mulliners and L. & L. J. Taylor.
Around 1920 Star had purchased a piece of land in Showell Lane, Bushbury, Wolverhampton on which to build a new factory. It was occupied by the body shop. All other production work was carried out in a number of factories in the Frederick Street area.

David Woodburn's 12/40hp.1928 Star Pegasus

One of the first major changes after Guy's take-over took place in 1929 with Star's move to the Showell Lane works.

The Moxley Foundry, the Frederick Street/Dobbs Street factory, Pountney Street Works, and the Presto factory in Stewart Street were auctioned at the Victoria Hotel, Wolverhampton on Wednesday 24th July, 1929.

Cars could now be built under one roof, but the workforce was reduced to around 250, and Guy dropped some of Star's heavier commercial vehicles, that were in direct competition with its own products.
Moxley Foundry was sold to James Gibbons (Windows) Limited, and later to Chadd Castings Limited, who cast aluminium components for a variety of uses, including vehicle parts for companies such as Rolls Royce, Leyland DAF, Rover and Land Rover. The building is now a furniture shop. The Pountney Street factory was acquired by the Wolverhampton Box Company, the Presto factory in Stewart Street was purchased by C. & B, Smith, Ironfounders, and the Frederick Street/Dobbs Street premises was later acquired by Reproducers and Amplifiers.

The new factory had the following workshops:

Machine Shop, with a milling and drilling section, and a lathe section. A Hardening Shop, Sandblasting Shop, Engine Assembly Bay, Chassis Assembly Shop, Test House, Service Bay, Plating Shop, Polishing Shop, Electricians' Shop, Woodworking Mill, Tinman's Shop, three Body Shops, Leather Store, Drawing Office, French Polishing Shop, Paint Shop, Smithy, Oil Store, Pattern Store, Timber Store, Boiler House, and Canteen.

The Offices included the Repairs and Service Office, General Office, Cashier's Office, Board Room, Drawing Office, Inspection Office, and Telephone Room.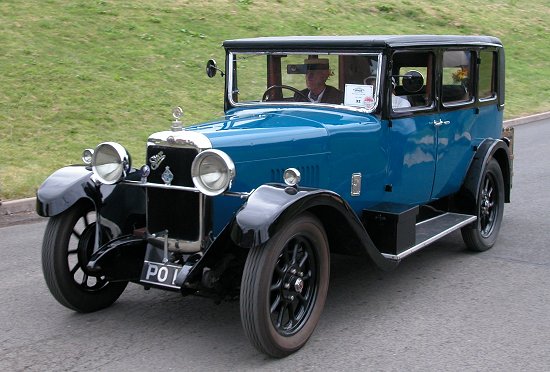 Don Evans' 18/50hp. 1929 Star Saloon.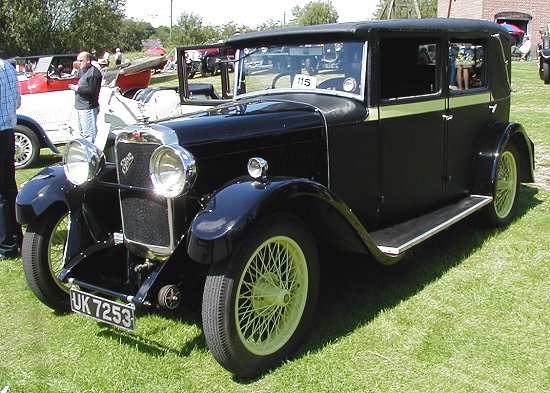 Clive Knowles' 18/50hp. 1929 Star Luna.
Under Guy, Star cars retained their quality build and high levels of workmanship, but they were far too expensive for most people.

1930 saw the introduction of the 'Comet', 'Planet' and 'Jason' series.

Around 214 cars were produced that year, the most popular being the 18/50hp. 'Jason', selling for £595.


The Bushbury factory.
The 'Comet' coupé, powered by a 17.9hp. six-cylinder, overhead-valve engine, sold for £495, and the 20.9hp. 'Planet' Saloon Limousine sold for £695. Other models included a 'Comet' open two-seater tourer, and a 'Comet' open five-seater tourer.
| | |
| --- | --- |
| | From the 1930 Star catalogue. |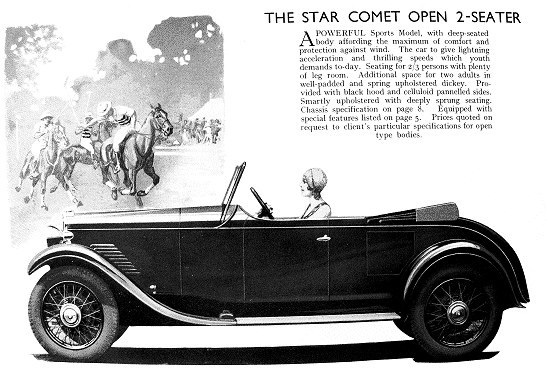 From the 1930 Star catalogue.
| | |
| --- | --- |
| From the 1930 Star catalogue. | |
| | |
| --- | --- |
| | From the 1930 Star catalogue. |
Two fabric-bodied models were available in 1931, each powered by a six-cylinder, 2,470c.c. 17.9hp. engine, with a four speed and reverse gearbox.

Both models, the 'Four-Light Saloon' and the 'Six-Light Saloon' sold for £445. The same year saw the introduction of another new model, the 'Little Comet Fourteen'.

Unfortunately a small loss was made on the sale of every vehicle. At the time, Guy Motors was also in financial difficulties due to the recession, and so couldn't afford to equip the new Bushbury factory with up-to-date machinery.

Star found itself in a desperate situation, and as a result a Receiver was appointed in March 1932.

Possibly the last car to leave the factory was the 14hp. 'Comet' chassis, purchased by Michael McEvoy and fitted with a Jensen body and Zoller supercharger.

The car is now known as the Star 'McEvoy Special'.


An advert from 1930.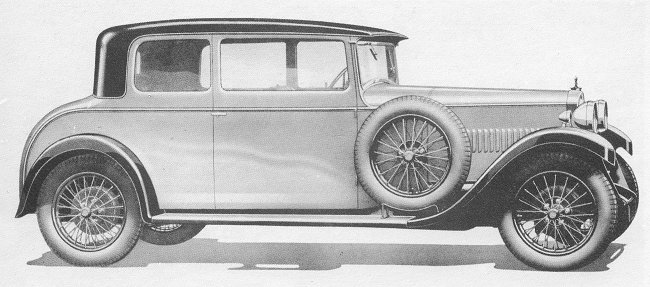 A Star 'Jason'.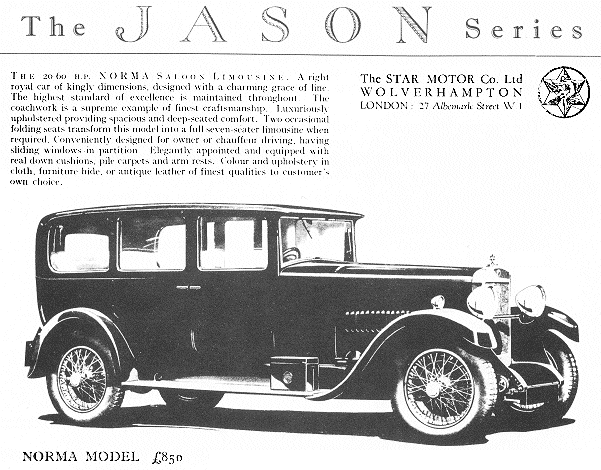 A Star 'Norma'.
M. Elder's 14hp. 'McEvoy Special' fitted with a Jensen two seater sports body.

Used for development of the Zoller supercharger and later believed to have been raced at Donnington.
From the 1932 Star catalogue.

The 'Big Comet Twenty-One', powered by a 20.9hp. 6-cylinder Star engine was available as a coupé or saloon and sold for £525.
| | |
| --- | --- |
| | From the 1932 Star catalogue. |
| | |
| --- | --- |
| The front cover of one of Star's last catalogues. | |
| | |
| --- | --- |
| | A side view of a 'Comet Fourteen' from a Star catalogue. |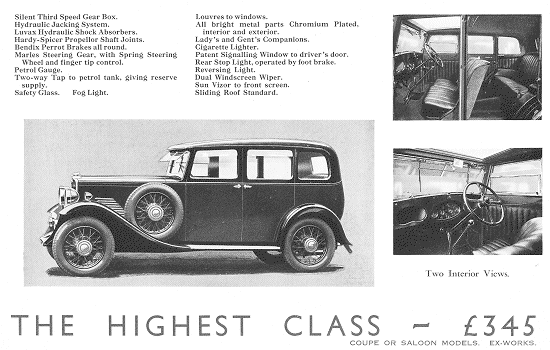 The Little 'Comet Fourteen'.
Spares and manufacturing rights were obtained by McKenzie and Denley, of Birmingham, who continued selling spares and servicing Stars into the 1960s. The complete contents of the Bushbury factory were sold at auction in July 1932. In October the factory was sold to Manley & Regulus, makers of plumbing fittings, and later acquired by Delta Metals. The two posters below were produced to advertise the sale.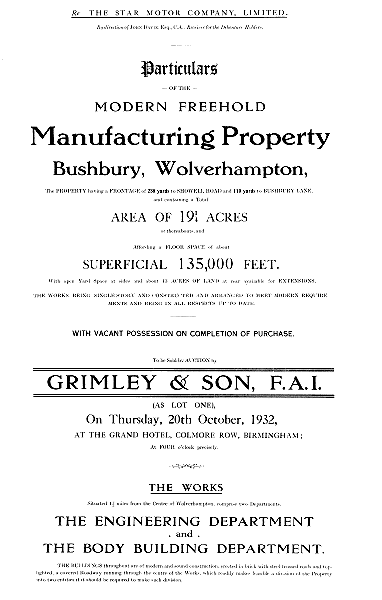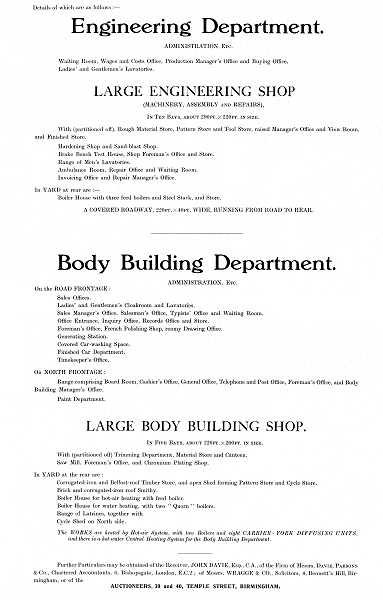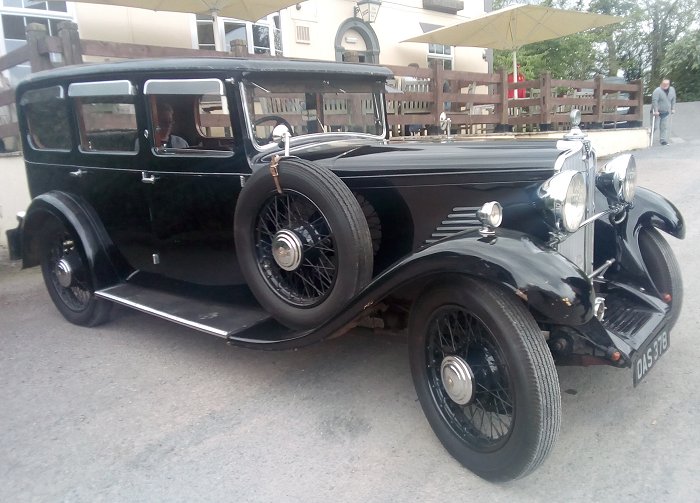 Robert Lisle's 1931 Star Comet. Courtesy of Robert Lisle.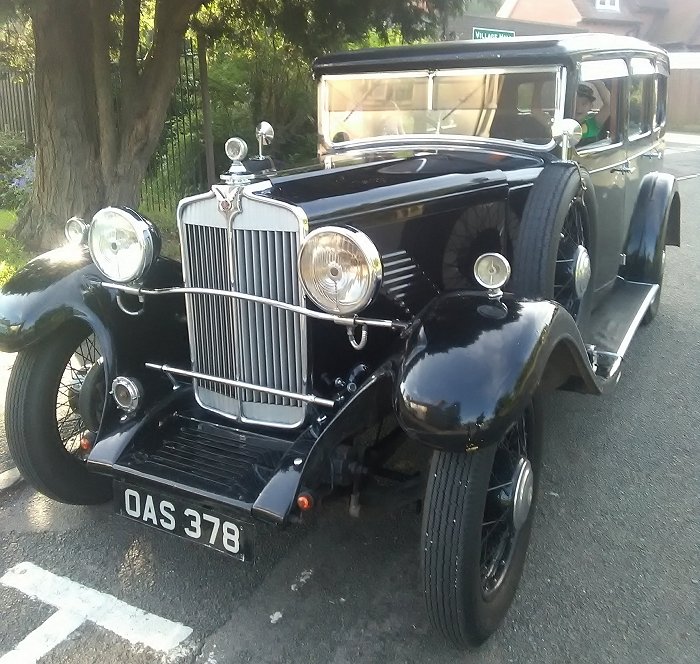 Another view of Robert Lisle's 1931 Star Comet. Courtesy of Robert Lisle.
D. L. Elder's 1932 Comet.

Courtesy of Peter Lisle.
Ray Chivers' 1930 Star Comet.

Seen at the Black Country Living Museum, Dudley.
Brian Rollings at the wheel of the only surviving 4-door Star 'Jason'.

At the Black Country Living Museum, Dudley.
| | |
| --- | --- |
| | The 1931 Star 'Comet' that is in the collection at the Black Country Living Museum, Dudley. |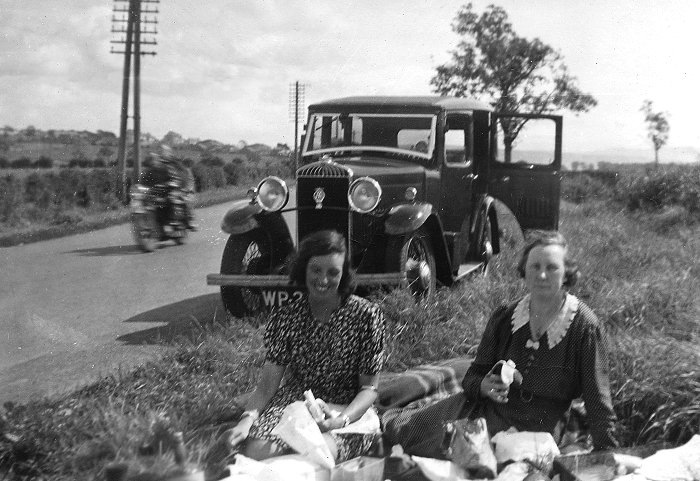 The Star limousine that was owned by Levi Johnson, Chairman of Star. It is seen in Scotland during a family holiday in 1939. The lady on the left is Levi's daughter, Wulfrun Johnson. Courtesy of Ralph Hickman.