Sprite Motorcycles

Frank Hipkin became an extremely successful motorcycle competition rider, who was known for his many achievements in trials and scrambling events. He began to build his own machines from readily available parts, and was soon inundated with requests to build machines for other riders.

As a result, in 1964 he decided to go into business as a manufacturer, and joined forces with Fred Evans to form Hipkin and Evans, in order to manufacture Sprite Motor Cycles. They soon acquired premises in Elm Street, Oldbury.

They produced a complete machine, and do-it-yourself kits, many of which were exported. The kits enabled them to keep costs down, and to provide a high quality competition machine at an amazing price. Kits were exempt from Purchase Tax, and sold for £145. Scrambling machines were available, as were trials machines, which had a narrower frame. Accessories included a frame kit for a 500c.c. Triumph twin engine.

The motorcycles were powered by Villiers engines, including the 'Starmaker' which was used in a kit that sold for £215.

From 1965 Sprite machines were built in Halesowen by Sprite Developments. In 1968 there were delays in the supply of Villiers engines, and so a number of machines were provided with German 360c.c Maico engines, and sold for £215. Others were fitted with Swedish Husqvarna engines.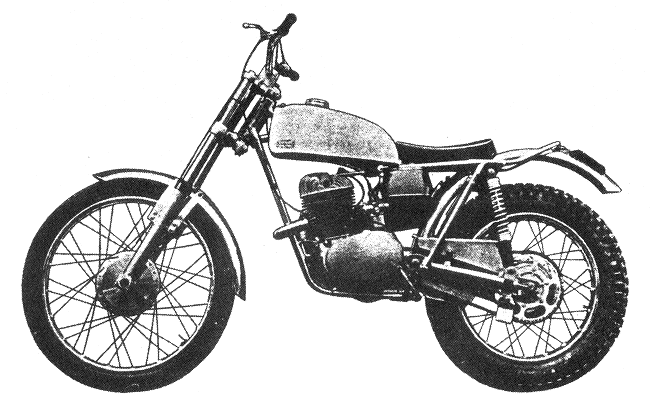 A 1969 Sprite deluxe trials machine, which sold as a kit costing £169. Courtesy of the late Jim Boulton.
A range of new models was introduced, including a schoolboy scrambler, the 'Enduro' machine, and a trials machine in 1969, that was powered by a German-made Sachs engine.
Sprite motorcycles were very successful in trials and scrambling events, but the company ran into financial difficulties in the early 1970s when supplying a large order to the USA. The American importer, American Eagle went into liquidation, whilst owing Sprite a large sum of money. Sprite Developments didn't recover for many years. Motorcycle manufacture ended in 1974, when production concentrated on forks and wheel hubs.