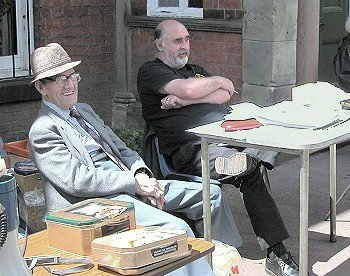 As usual George Peck and Derek Beddows were on hand to make sure that everything ran smoothly.
The first Sunday in July came round again and it was time for the annual Sunbeam Rally at Bantock Park. This is the third time that the event has been held in the excellent surroundings of Bantock House.

As always the sun shone and an enjoyable day was had by all. Bantock House's excellent cafe was on hand to provide everyone with refreshments and Wolverhampton Archives and Local Studies put on a display about the history of Wolverhampton's vehicle manufacturers.