The prizes were as follows:
The Ken Green award for the best motorcycle combination went to Mark Homer for his Sunbeam Lion from 1932.
The Glynne Morris award for the most desirable bicycle went to Brian Watton for the Marston Wolverhampton Heritage Trust's Lightweight Sports cycle from 1936.
The Walter Iliff award for the highest combined age of machine and rider went to Bernie Dunsmore and his Model 5 from 1913..
The George Peck award for the best saddle tank went to R. J. Cooke for his Model 8 from 1935.
The Cyril Wakeman award for the best flat tank went to Peter Ashen for his Model 7 from 1925.
The George Dance award for the best competition motorcycle went to Keith Shorrock for his Model 90 from 1927.
The Geoff Brazendale award for the machine ridden furthest to the event went to David Spencer Model 90 from 1929.
The most desirable motorcycle award went to Keith Shorrock for his Model 90, a works racer from 1927.
The event was well-attended, and a very enjoyable day was had by all.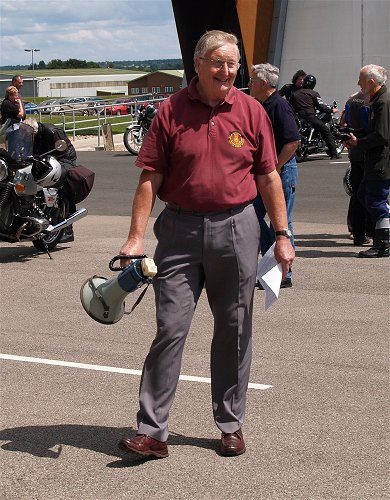 Trevor Davies, who made sure it all went according to plan.