The 2009 Turner Sports Car Rally took place on Sunday 23rd August in Bantock Park, Wolverhampton.
Eight Turner sports cars were on display in front of the house, and were viewed by many of the visitors, on a lovely summer's day. One of the entries was James Taylor's Turner MKII, which made its first appearance at Bantock.
The cars were as follows:
| | | |
| --- | --- | --- |
| Owner | Car type | Registration No. |
| Roy Beasley | Mk1 | 922 XUL |
| Derek Bentley | MKI BMC | 2 RTD |
| Ray Jones | MKII BMC | PBF 570 |
| Ken Robbins | 950S BMC | 9 NPC |
| Brian Shaw | MKIII Ford, 1500c.c. | GOK 444D |
| Nigel Taylor | MKI BMC | 700 AOV |
| Ron Taylor | MKII Ford | 220 WMA |
| James Taylor | MKII BMC | PAS 966 |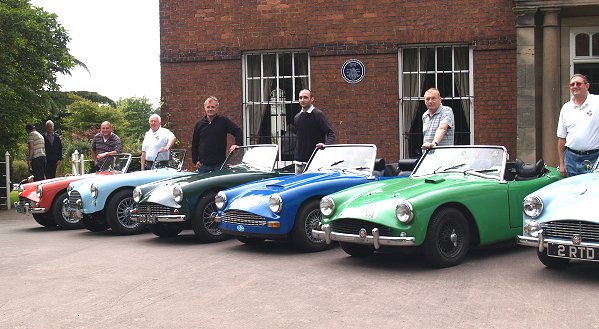 Some of the cars and their owners. Left to right: Russell Filby leaning on Roy Beasley's car, Ken Robbins, Nigel Taylor, James Taylor, Ron Taylor, and Derek Bentley.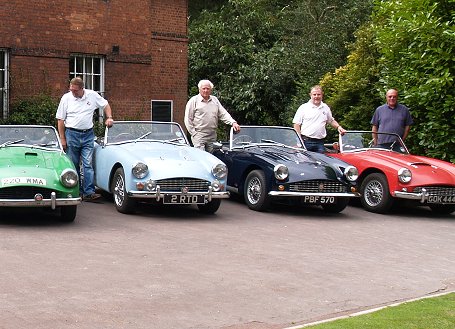 The other cars and their owners. Left to right: Derek Bentley, Ray Jones, Brian Shaw, and Terry Filby.
Brian Shaw who organised the event, put on an indoor display that told the story of Turner Sports Cars (Wolverhampton) Limited, the cars, their racing careers, and preservation. The display also included a film of the cars performing at various racing events.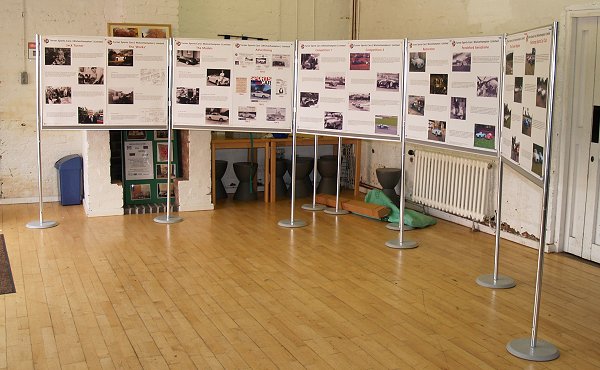 Brian Shaw's comprehensive display.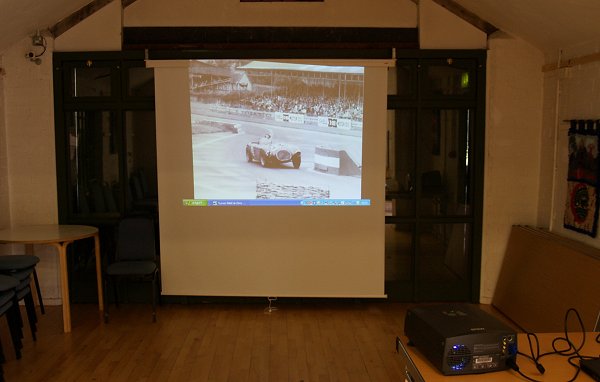 The film show.
As usual the Bantock café provided refreshments and meals, and many people explored the house. It was a lovely day, thoroughly enjoyed by all. Thanks must go to Brian Shaw for organising the event, which is the only annual vehicle rally that takes place in Wolverhampton, and features only locally made vehicles.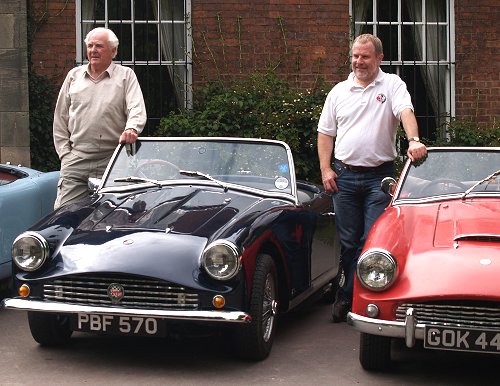 Ray Jones and Brian Shaw.
---