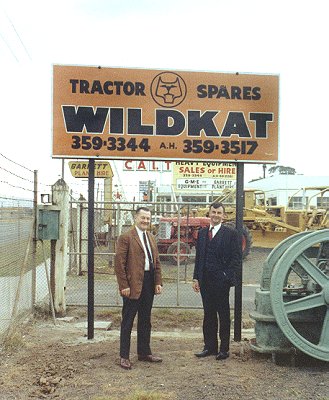 A visit to Wildkat in Melbourne, Australia.
Things looked up again with a new international venture in 1972 when we started Tractor Spares (Undercarriage) Limited.

The company was set up to handle the sole UK agency for the I.T.M. products of Italtractor of Modena, Italy. The new company was soon flourishing.

The company now settled into a period of continued consolidation and prosperity. On 10th October, 1989 all the associated companies ceased trading and their business was transferred to Tractor Spares; thereafter all business was transacted through that one company.

In 1990 my twin sons, Charlie and Peter, took control of the running of Tractor Spares. I remained as Chairman, a position I still hold today.