---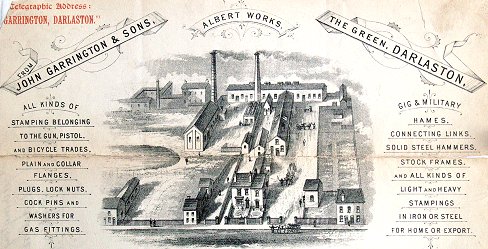 A letterhead from 1874. Courtesy of the late David Evans.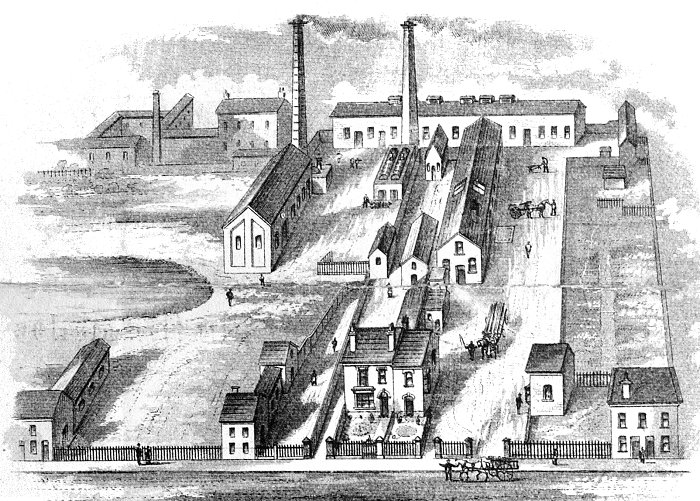 The factory in 1874.
Another of Darlaston's factories that closed in the 1980s recession was Garrington's forging works in Willenhall Road. The company was founded by John Garrington (18th May, 1799 - 1877) who set up a small stamping business at Phoenix Works, Catherine's Cross in 1830 producing forged components for the gun trade.

By 1851 the works also produced nuts & bolts and bed screws and employed three men, including two apprentices: Charles Tuffield (age 15 born Tamworth) and John Camp (age 14 born Tamworth).

In 1820 John married Ann Wilkes at Wolverhampton. They had four children: Adelaide (born c. 1932), Fanny Garrington (born c. 1835, Richard (born c. 1835), and Benjamin Garrington (born in 1839).

In the early 1870s, the firm moved to the larger Albert Works in Willenhall Road, where by 1881 they employed 22 men and 10 boys. After John's death in 1877, his two sons Richard and Benjamin took-over.


John Garrington.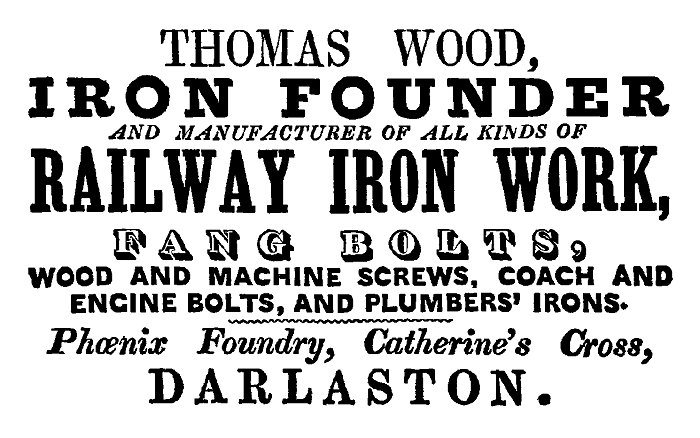 Part of Phoenix Works was occupied by Thomas Wood, as can be seen in this advert from Slater's Classified Directory of the Manufacturing District, 15 Miles Around Birmingham. Published in 1851.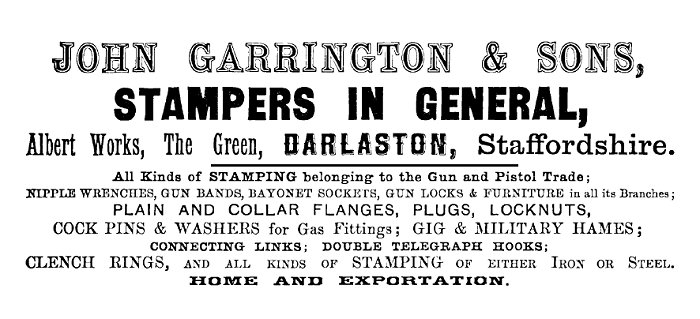 An advert from 1896.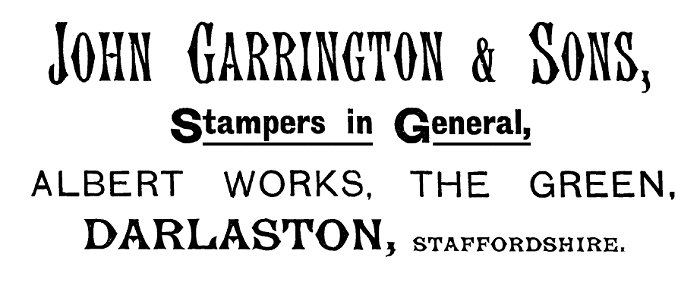 An advert from 1904.
Richard lived at number 49 Willenhall Road with his wife Eliza and their two children Bertram and Catherine, and later at The Hollies, Walsall Road. Benjamin lived at number 21 Willenhall Road with his wife Ann and their 8 children; 3 sons and 5 daughters.

Richard died on 7th July, 1906, as can be seen in announcement below.
When the two brothers retired, Richard's son Bertram became the senior partner, and in 1912 the company was sold to local nut and bolt maker F.W. Cotterill.

By this time the company produced forgings for the automobile, agricultural, aircraft, tube making, and electrical industries.
The inscriptions on the grave are as follows:

In memory of Eliza beloved wife of Richard Garrington of The Hollies, Darlaston who departing this life entered her eternal bliss on December 22nd 1904 aged 70 years.

Also of the above Richard Garrington who departed this life July 7th 1906 aged 71 years.

In loving memory of Catherine Jane beloved daughter of Richard and Eliza Garrington who departed this life December 13th 1905 aged 35 years.


Richard Garrington's grave at James Bridge Cemetery.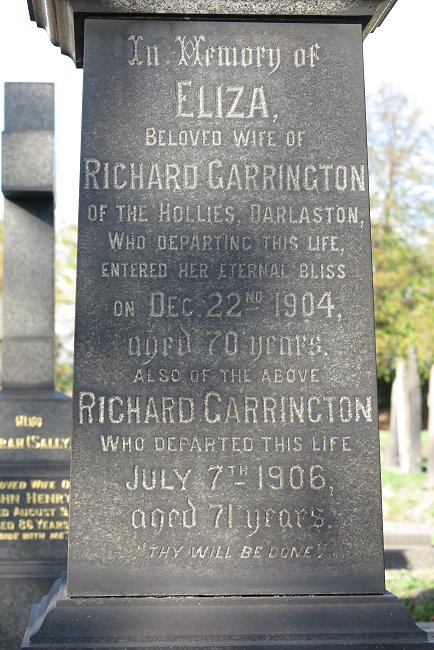 A close up view of the grave.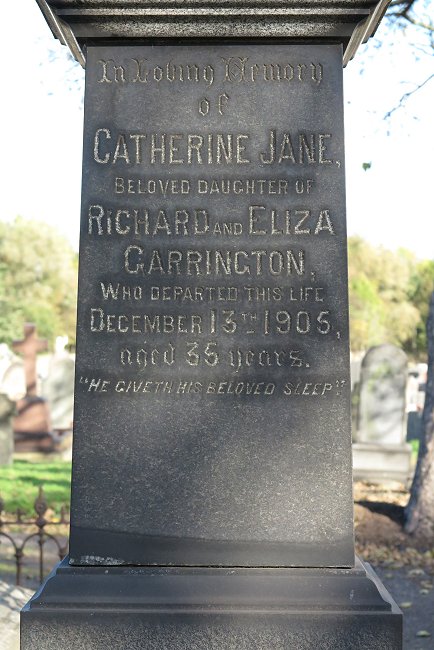 The other inscription on the grave.
In 1919 the company was purchased by G.K.N. and soon experienced problems due to lack of orders in the 1920s slump. Things didn't improve until the mid 1930s when orders poured in from the expanding motor manufacturing industry.

In order to cope with the large number of orders, the works were extended at a cost of around £100,000. Extra stamping machines were installed along with a heat treatment plant and a new warehouse. The work was completed in the summer of 1939.

At the time the company produced drop forgings for aircraft, ships, locomotives, railway construction, vehicles, machine tools, and general engineering, in carbon and alloy steels, and other metals. Garringtons also specialised in heat treatment.

At this time G.K.N. considered selling a majority interest in Garringtons to John Harper Bean, the Tipton based car manufacturer.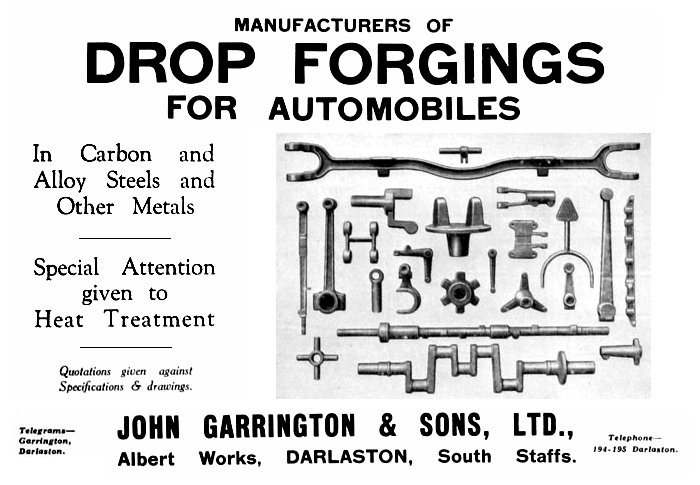 An advert from 1926.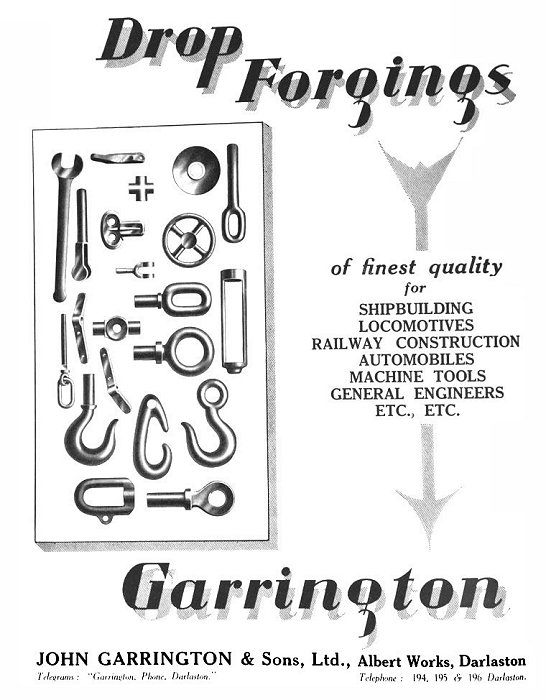 An advert from 1932.
At the outbreak of World War II the company's commercial activities were closely regulated by the Government and so the scheme was dropped. G.K.N. however, still wanted Bean's business expertise and so the company purchased five thousand 5 shilling ordinary shares in Beans Industries for £30,000 on the understanding that John Bean would manage Garringtons for four years from 1st January, 1940.

In July 1940 a shell forging plant was built at the works by the Admiralty at a cost of around £100,000 to produce shells for the armed forces. £261,433 was also spent on hammers, presses and other plant by the Government. Also during the year, Company Director and General Manager, Albert Beech retired and was succeeded by Raymond P. Brookes and J.C. Beech who were joint general managers.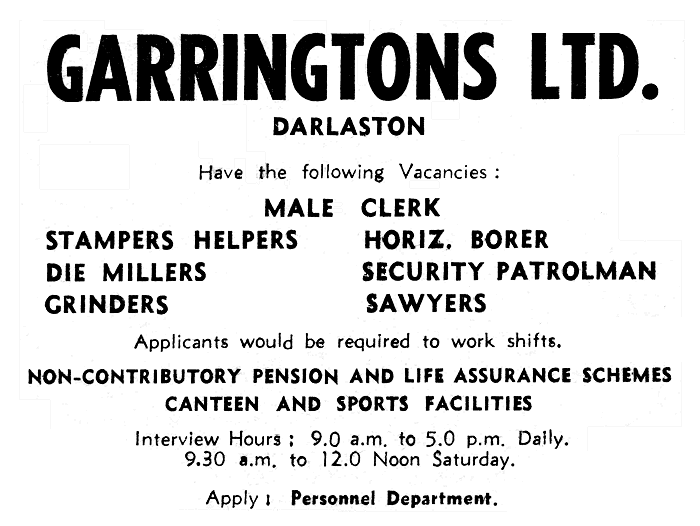 An advert from 1965.
In 1944 G.K.N. negotiated with the Ministry of Supply to purchase the machinery and plant installed by the Government for £104,573 and to purchase the building erected by the Admiralty for £40,000. Adjacent land belonging to Tildsleys was also purchased to provide space for expansion and despatch facilities. New Massey hammers were installed to replace the older machinery and attempts were made by G.K.N. to sell the enlarged and improved works, but there were no potential buyers. The decision was then taken to keep the company, and with this in mind John Bean was offered a directorship of G.K.N. and the company entered one of its most expansive and successful periods.
They produced all kinds of stampings at the large factory that grew on the site. Over 100,000 tons were produced annually for aircraft, shipbuilding, railways, agricultural implements, mining equipment, and road vehicles.

When the factory was in operation Willenhall Road would vibrate as the large stamping machines operated. The thumping noise from the machines could be heard some distance away. People living in the nearby houses got so used to this that they felt very uncomfortable during the summer break when the works closed for a fortnight.

In 1946 Garringtons acquired Deritend Stamping Limited of Newton Works, Bromsgrove in order to expand production of castings for the automotive industry. Newton Works eventually covered 50 acres, and gave employment to 3,100 people.

Garringtons also specialised in a wide range of hand tools, which were sold under many trade names including 'Raven', and 'Robin' (hand drills), 'Ball Pein', 'Curlew', and 'Adze Eye' (hammers), '11 Adjustable', 'Blackbird', 'Lapwing', 'Puffin', and 'Grebe' (adjustable spanners), 'Jay', 'Magpie', 'Merlin', and 'Kestrel' (spanners).


An advert from the mid 1950s. Courtesy of Christine and John Ashmore.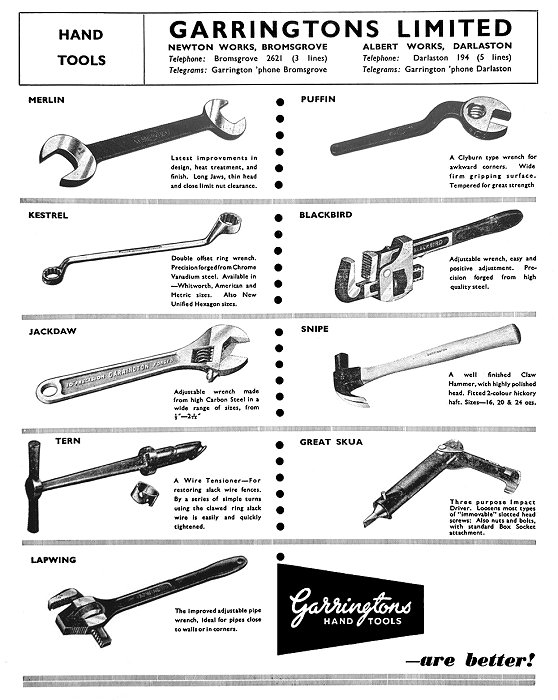 Another advert from the mid 1950s.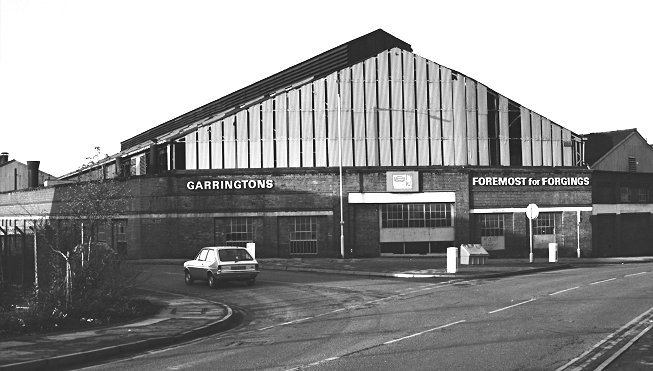 Garringtons around the time of closure. From the Howard Madeley collection.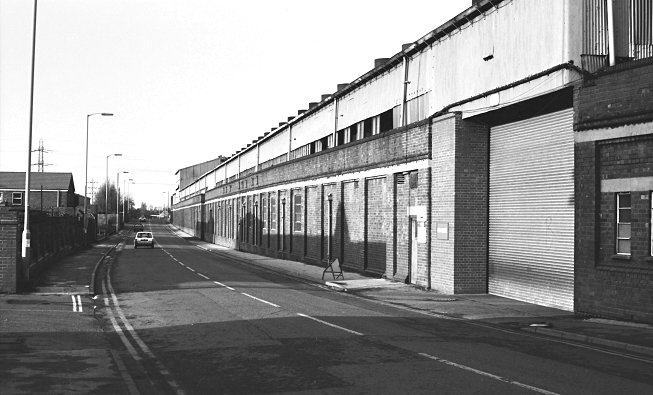 A once familiar sight, Garringtons' factory, as seen from Willenhall Road. From the Howard Madeley collection.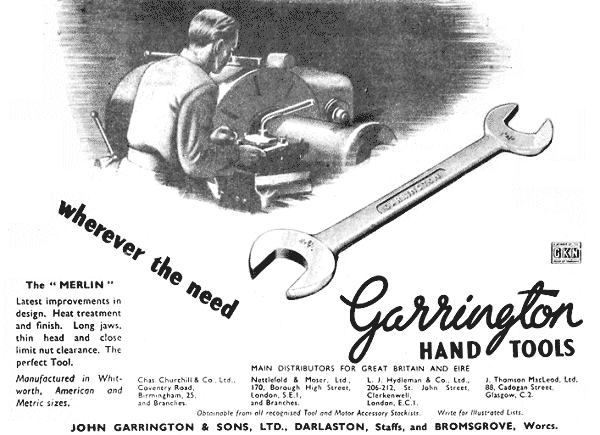 An advert from the early 1950s.




A 4 inch 'Jackdaw' adjustable spanner.


The other side of the 4 inch 'Jackdaw' adjustable spanner.
The Darlaston factory closed during the recession of the late 1970s and early 1980s. The Bromsgrove factory was acquired by United Engineering Forgings, and closed in March 2002. The site was sold for residential housing and industrial units.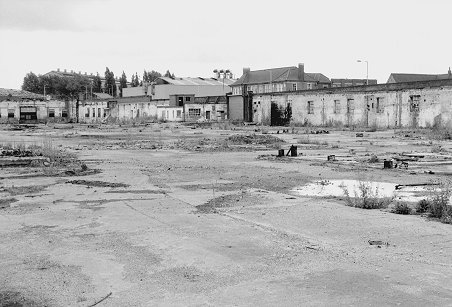 Albert Works in the late 1990s.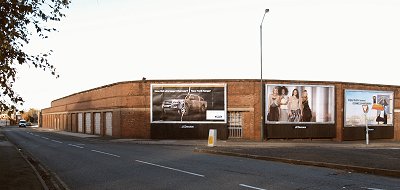 All that remains of Albert works, now a car park.
---