---
Expansion

Several important changes took place in 1920. The Fencing Department closed, and the Metal Aircraft Department was formed. At the same time the Roofing Department became the Structural Department, and on April 14th the name Rubery, Owen & Company Limited was registered. The company was registered at the suggestion of the Midland Bank and Alfred Owen's accountant, in order to look after his investments, the assets of which would be transferred to the new company. By that time he had invested in the Darlaston & District Housing Association, Chains Limited at Moxley, Nuts & Bolts (Darlaston) Limited, A. G. Sutherland Limited in Birmingham, and Rogers & Jackson of Wrexham.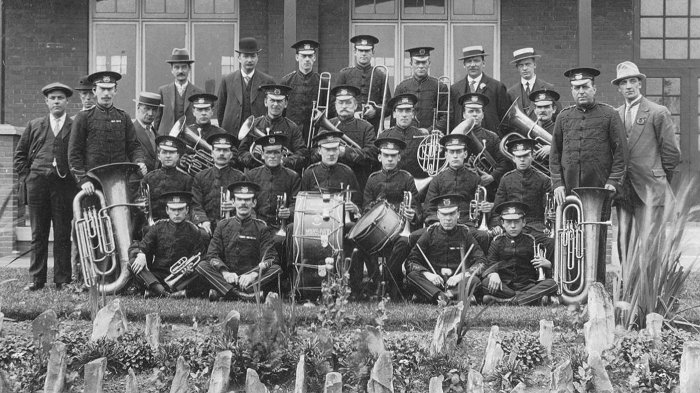 The company's brass band, the Victoria Brass Band. From an old postcard.
The 1920s were a time of ups and downs. The post-war recession in the early 1920s caused severe financial problems in a rapidly declining market. There were difficulties in reducing costs in order the keep the firm competitive. The departmental managers were not able to achieve the necessary cost reductions, and so drastic action was necessary. In 1923 all factory employees were given a week's notice, and only essential staff were re-employed, at rates of pay the firm could afford. This was organised by the Company Secretary, George Buckley, who ran the Central Office, and the Accountant, Charles Partridge who was in charge of the Financial Department. In order to carry out their task they were appointed as Joint General Managers.
The product range was extended to include the manufacture of metal aircraft propellers, pressed steel shafting pulleys, for overhead line shafting, and the opening the Motor Wheel Department to produce vast numbers of disc and wire wheels.

In 1923 Alfred Owen bought New Hall Manor in Sutton Coldfield as his family home. The house, claimed to be one of the oldest inhabited moated houses in the country, had a sizeable estate, which was run by his wife Florence.

In the next year, Alfred underwent an operation for an internal complaint from which he had suffered for sometime. During his absence the firm was ably managed by the Joint General Managers, George Buckley and Charles Partridge, both long serving employees. The operation was a great success and he resumed to his labours with renewed vigour.

By the late 1920s the business had fully recovered from the recession and the future looked bright. Unfortunately, in November 1929, Alfred Owen suffered a recurrence of his illness, from which he never recovered. He sadly died on 29th December, 1929, in his sixtieth year, and was buried at Sutton Coldfield Cemetery.


An advert from 1927.
It was now time for his two sons to take over. His eldest son, Alfred George Beech Owen, a 21 years old engineering student at Emmanuel College, Cambridge took over the business on 2nd January, 1930. At the time the firm had 1,600 employees. In 1934 A. G. B. Owen and his younger brother, Ernest William Beech Owen became joint managing directors.

The Structural Steel Department

An advert from 1930. Courtesy of Mike Ashworth.
In the 1930s the Structural Department provided the structural steel for a number of stands for some of the country's leading football teams including Derby County, Manchester United, Millwall, Twickenham, and Wolverhampton Wanderers.

Steel structures were designed and made for all types of single and multi-storey buildings, and erected by Rubery Owen in conjunction with the customer's architect or civil engineer.

The firm's structural department was responsible for a number of well-known buildings such as the London Passenger Transport Offices at Westminster (the tallest building in London at the time); the Palace Court Hotel, Bournemouth; Rootes Securities building; Speke aircraft factory; the Castle Bromwich aircraft works; Tube Investments factory; British Celanese factory; the Austin factory; and the Bush Radio factory.

Local structures include the steel frame for Wolverhampton's Civic Hall, and Birmingham Tramways and Omnibus Department's bus garage.

Many steel structures were built during the Second World War, including shadow factories, aircraft hangars, and store depots, which were built to the requirements of the War Office, while during the months previous to the Second Front, contracts for Bailey bridges, frigate components, tank landing craft, lock gates for Flanders canals, steel lifeboats, and components for Mulberry Harbours were carried out in strict secrecy.


An inside view of a large aircraft factory built by Rubery Owen in the late 1930s, which used over 12,000 tons of steelwork.
In 1945 Hudson Brown Limited in Oldbury, became part of the Owen Organisation. The company, which had been founded in 1937, manufactured structural steelwork, and carried out the same kind of work as the structural steel department. They became part of the department, and produced steelwork for garage buildings, bridges, and specialised plant equipment.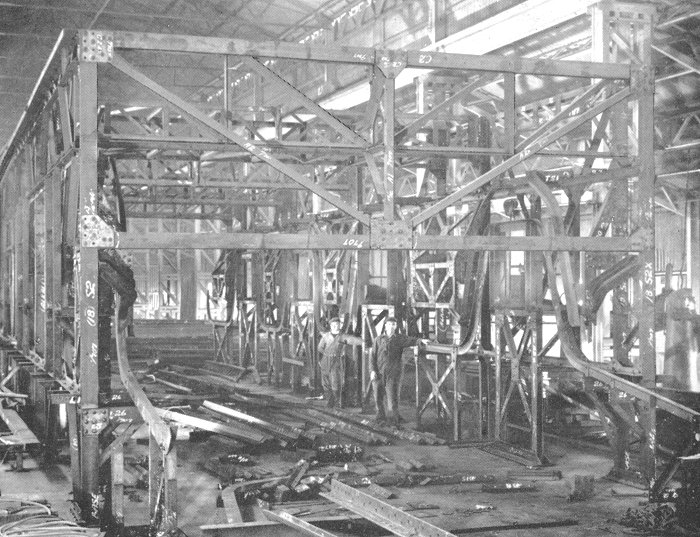 A view inside the Hudson Brown factory, showing the construction of structural steelwork for a roto-dip plant that was built for Volvo, and exported to the Volvo factory in Sweden.
Assembling the steelwork was both a difficult and dangerous job.

In the 1950s there were no helmets, harnesses, or safety ropes available.

A modern hotel at Bournemouth.

Some of the many other welded structures fabricated at the Darlaston factory included single and multi-storey buildings of all kinds, such as hotels, cinemas, hospitals, banks, blocks of flats, offices, complete factory buildings, warehouses, power stations, bus depots, garages, and bridges.

Members of the design staff also operated in London, Birmingham, Coventry and Southampton, to assist architects, engineers, municipal authorities and other clients.
The headquarters of the London Passenger Transport Board, over St. James's Park Underground Station. It has changed little today.

At the time, the 14 story building was the tallest building in London.

Over 3,000 tons of structural steelwork were used in the construction of the building.
After the war, houses were in short supply, and local authorities had to start vast council house building programs to meet the demand. The Structural Department produced a range of pre-fabricated houses to be sold to local authorities. They were designed by A. T. & Bertram Butler of Wolverhampton.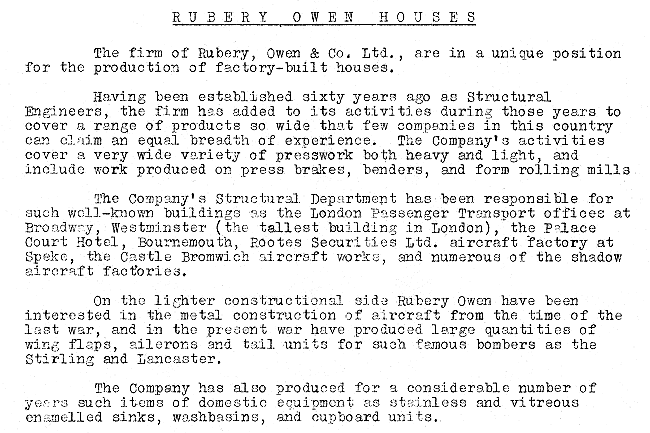 The first page of the Rubery Owen catalogue.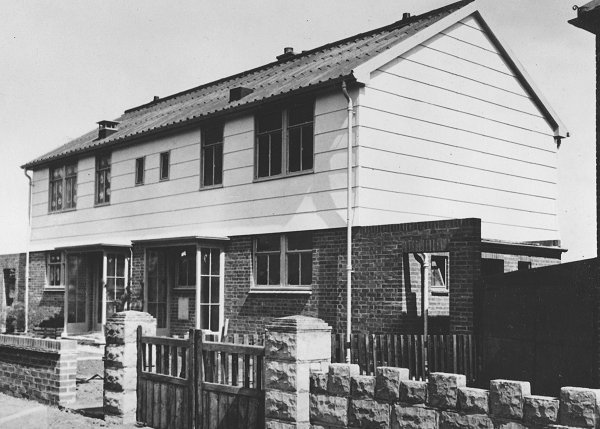 A Rubery Owen house. From the firm's catalogue.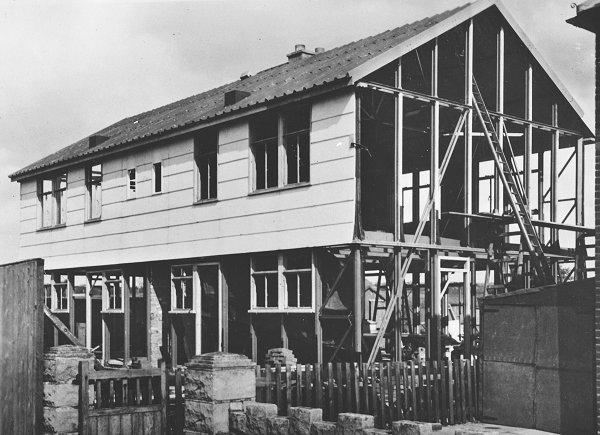 The same house under construction. From the firm's catalogue.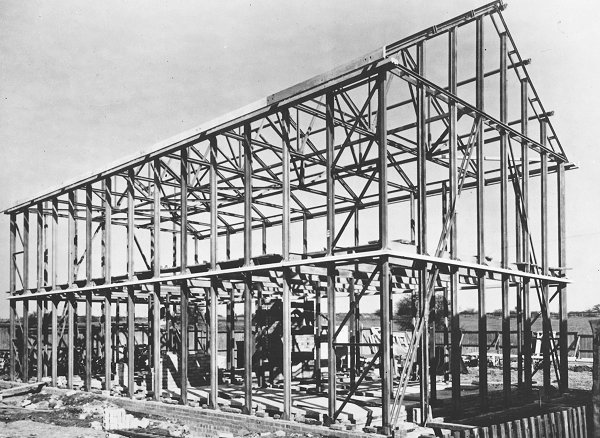 The steel framework. From the firm's catalogue.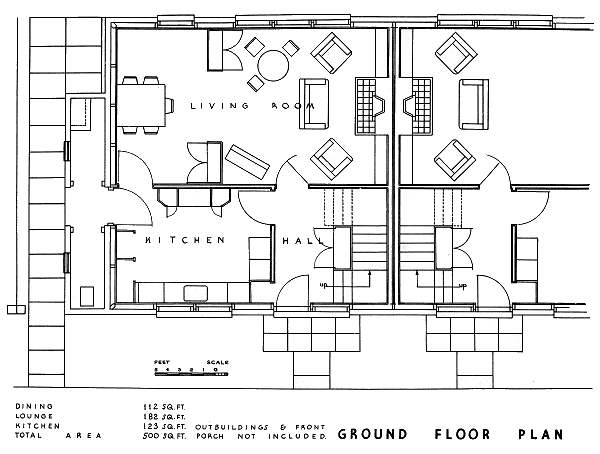 From the firm's catalogue.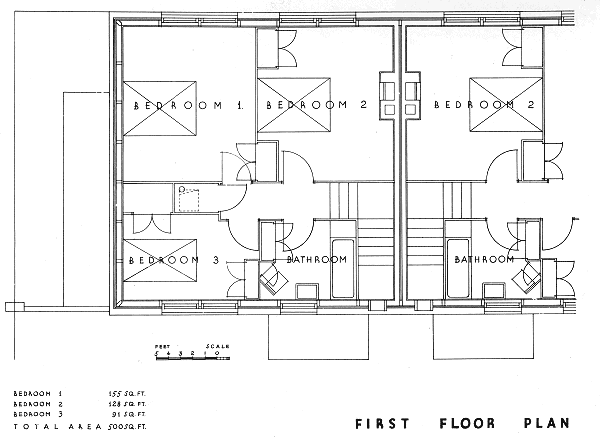 From the firm's catalogue.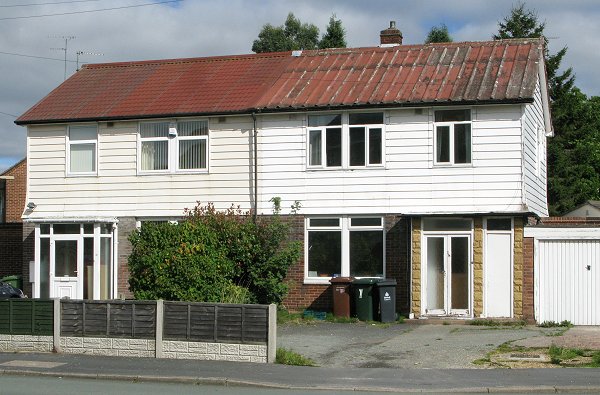 A Rubery Owen house today.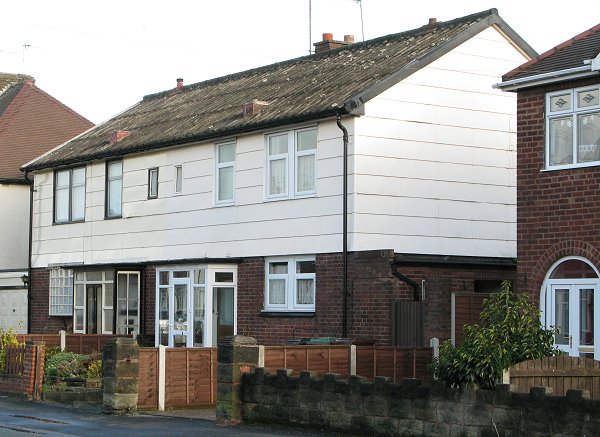 Another Rubery Owen house.
Working on an 84 ft. long steel girder in the Structural Department in the 1950s.

Courtesy of Christine and John Ashmore.
A. G. B. Owen was as much a businessman as his late father, and soon plans were made to expand production. In 1932 he opened the Metal Storage Equipment Department. In 1937, as war with Germany seemed more likely, and rearmament began, he opened the Armour Plate Department, to produce armour plate assemblies for tanks and gun turrets, and also the Metal Aircraft Department in 1939 to produce parts for air frames.

The Metal Aircraft Department

Metal components of all kinds were produced in the Metal Aircraft Department. Initially aircraft propellers were made, but the project range eventually expanded to parts for the company's vast range of products. During the Second World War, special petrol containers known as 'Jerricans' were produced along with steel helmets, smoke containers, ballistic caps, incendiaries, mortar shells, anti-tank ammunition, and shell carriers.
| | |
| --- | --- |
| | One of the large press shops in the Metal Aircraft Department. |
| | |
| --- | --- |
| Stove enamelling fluorescent light fittings. | |
In 1946 the Metal Aircraft Department became the Metal Assemblies Department and used its deep-drawn presswork for a variety of products, including brake drums, engine sumps, valve covers, sheet metal products in aluminium, dural, alclad and stainless steel, and an extensive range of components for domestic appliances, cookers and refrigerators.
Other products included sink units, washbasins and flushing cisterns, all produced in enamelled steel in one of the finest vitreous enamelling plants in the country. Sinks, washbowls, milk churns and dairy equipment were also made from stainless steel, and thousands of fluorescent lighting units were made to customers' designs. The department also made propane and butane gas cylinders for the petroleum industry, at a branch factory in West Bromwich.
| | |
| --- | --- |
| | Producing large industrial propane and butane gas cylinders. |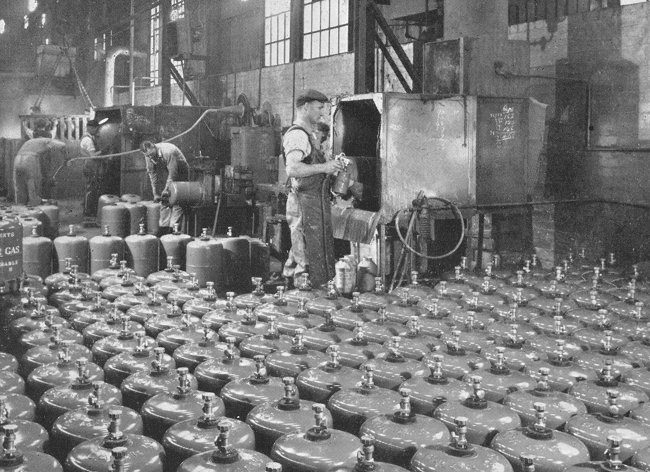 Producing smaller domestic propane and butane gas cylinders.
Two adverts from 1938.

An advert from 1936.

In 1938 A. G. B. Owen became Chairman, and acquired Easiclene Porcelain-Enamel (1938) Limited, which had been in liquidation, and also opened a Cooker Department in Coventry.

In the following year Rubery, Owen & Company Limited obtained control of Aviation Engineering (Messier) Company Limited at Warrington where the undercarriages for the Handley Page Halifax Bomber were made. Its name was changed to Rubery Owen Messier Limited on 17th July, 1939.

During World War II the company turned out all kinds of products to assist in the war effort, including wing flaps, ailerons and tail units for Lancaster bombers, parts for the De Havilland Mosquito, aircraft propeller hubs, aircraft wings, lifeboats, sea mines, bombs, armoured car bodies, Bofors guns and howitzers, Bailey bridges, 'jerricans', and even large quantities of steel helmets.
In January 1943, the Duke and Duchess of Gloucester paid a visit to the Darlaston factory, as did Sir Stafford Cripps, Minister of Aircraft Production, in February, 1944.
In order to fulfil orders for the Admiralty, the Warrington company's engineering department was turned into a separate company. By the end of the war the firm employed around 16,000 people and the future for peacetime products looked extremely bright.
The Motor Frame Department
Since its opening in 1904, the Motor Frame Department became one of the company's most important sections, providing the county's ever expanding motor industry with pressed steel chassis, and pressed automotive parts.
During the Second World War, the department produced a wide range of components for military vehicles, carriages for 2 to 25 pounder guns, carriages for 4.5 to 95 mm guns, Bofors gun platforms, armoured car turrets, Bailey Bridge parts, ammunition boxes, searchlight gear track units, and sand channels, all for the Ministry of Supply. The department also supplied the Admiralty with mines, powder cases, and projectiles; and the Ministry of Aircraft Production with storage racks, universal jacking trestles, bomb trolleys, and 250 lb. bombs.
After the war, pressed steel chassis were produced in many forms, for cars, light commercial vehicles, and buses. They could be up to 36 feet in length. Another product was 'Scott' patent rear axle casings for light commercial vehicles and cars. Hundreds of thousands of them were produced directly from steel tube, on special hydraulic machines, so that they were entirely weldless.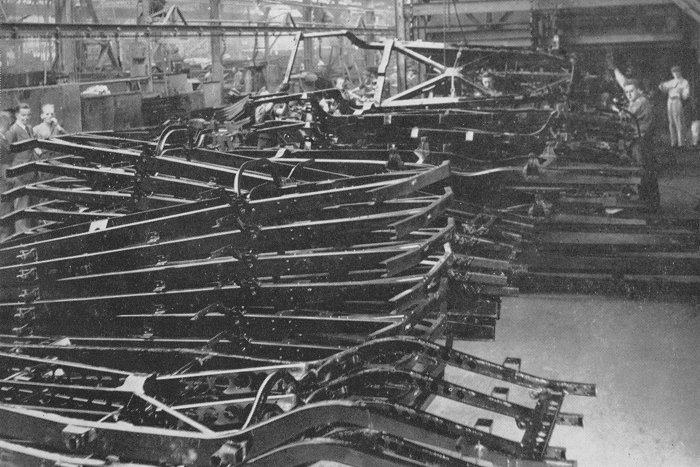 Completed chassis frames.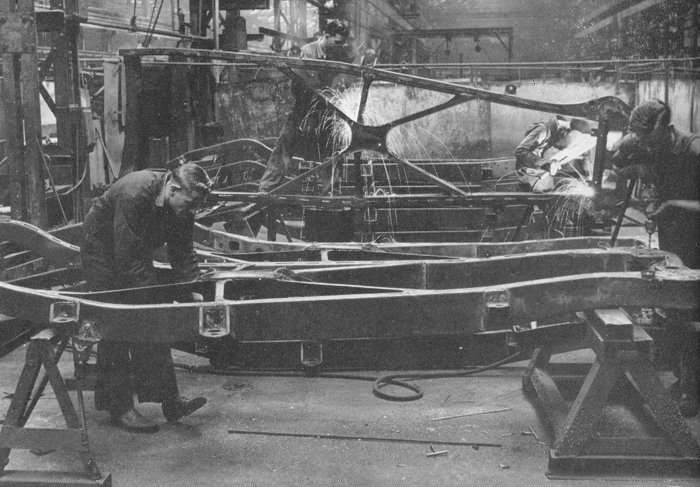 Building chassis frames in one of the large erecting shops.
The department had two large press shops, one for cold pressings up to ¼ inch thick, and one for hot pressings up to ⅝ inch thick. Both press shops had a range of presses from 30 to 2,000 tons, and produced products for the automotive and general engineering industries, as well as complete fabrications, and large deep drawn pressings.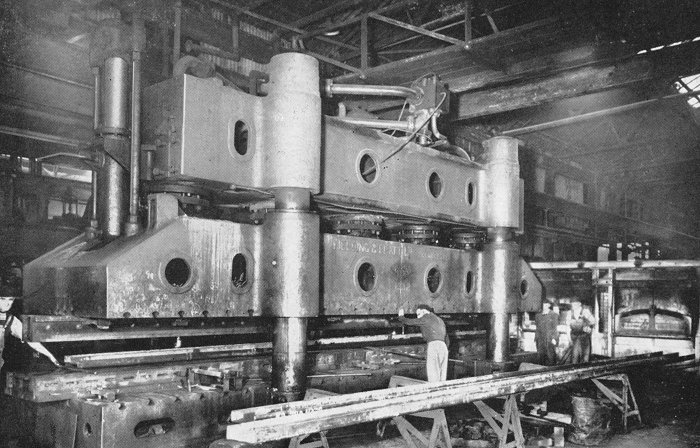 A hydraulic press, turning out parts of bus and lorry chassis.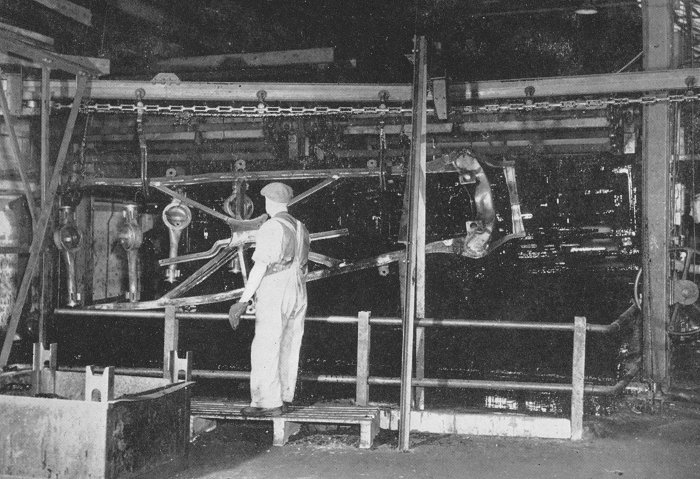 Dipping chassis frames as part of the enamelling process.
The department's toolroom was one of the largest in the Midlands. It produced all of the large press tools and jigs for the press shops, which were designed in-house. There was also a motor repair section in Meeting Street, Wednesbury, which undertook repairs to chassis and rear axle casings. It catered for local garages and service stations.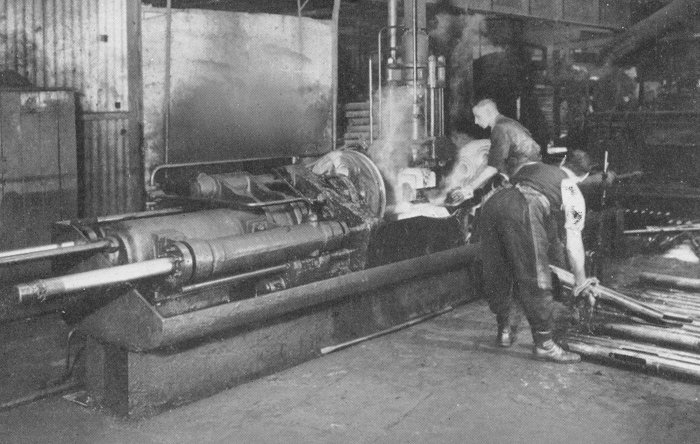 Making 'Scott' rear axle casings on one of the special hydraulic machines.
The Motor Wheel Department

The Motor Wheel Department supplied pressed steel wheels and wheel discs for the motor industry, and supplied over one third of the British vehicle manufacturers with disc and spoked disc wheels for private cars. Wheels for caravans and agricultural trailers were also produced, along with 400 types of steel split pulleys, ranging from 3 to 48 inches in diameter.

During the Second World War, the department produced charge cases for demolition purposes, instrument containers, sea mine trigger mechanisms, aircraft bomb carriers, ant-aircraft weapon equipment, steel helmets, and ammunition boxes.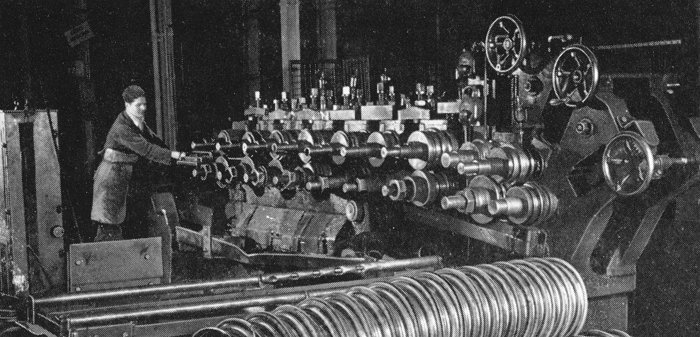 Large scale wheel production.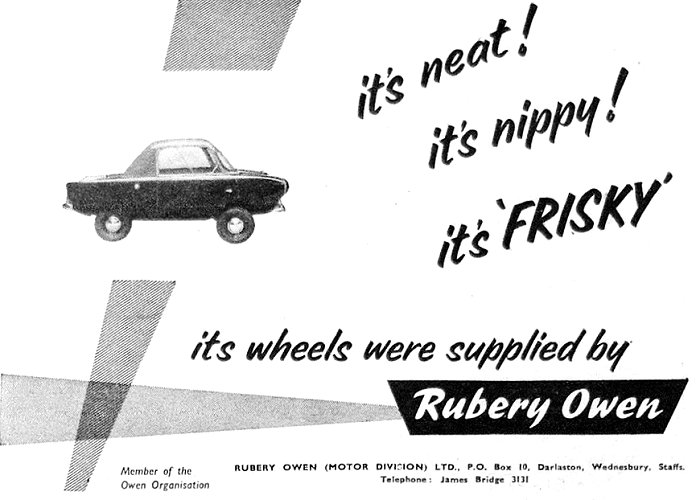 An advert from October 1958.
The Air Frame Department

This department opened in the Second World War to produce air frame units, wing flaps, tail planes, assemblies for the Stirling and Lancaster bombers, 50 gallon jettison tanks for Spitfires, and light alloy radar reflectors.

After the war the department concentrated on large scale production of petrol tanks for cars, commercial vehicles, and agricultural vehicles.

Department No. 11

Another wartime department, Department No. 11, produced propeller hubs by a new process developed in conjunction with Messrs. Rotol of Gloucester, and the Ministry of Aircraft Production. The hubs were pressed in two halves, direct from steel plate, over on inch thick, using presses of up to 2,000 tons capacity. After the war, the department produced two piece, pressed steel, rear axle casings, for commercial vehicles.
Flash welding petrol tanks.

5,000 types were produced each week, all fully assembled and tested.
Aviation Department

The Aviation Department opened before the First World War for the production of repetition components machined to fine tolerances, in all metals. Bright drawn steel bars of various sections were also produced. By the 1940s, around five million parts were manufactured in the department, each week.

After the Second World War, the department was manufacturing bright bolts and nuts up to one inch in diameter, eye bolts, turn buckles, shackle pins, and tension rods for the motor, aircraft, and general engineering industries. They were produced in mild steel, high tensile steel, and alloys, and were available in a wide range of finishes, including cadmium, and zinc, and could be Parkerised, or anodised.

Cold-headed, heat treated bolts were also produced, and were available in mild steel, high tensile steel, or nickel steel, in sizes from 2BA up to half an inch in diameter, and six inches long. Bright steel bars up to 2¼ inches diameter were also produced.
| | |
| --- | --- |
| Part of the production area, where precision aircraft parts, and bright bolts and nuts were made. | |
| | |
| --- | --- |
| | A few of the many small components manufactured in the department. |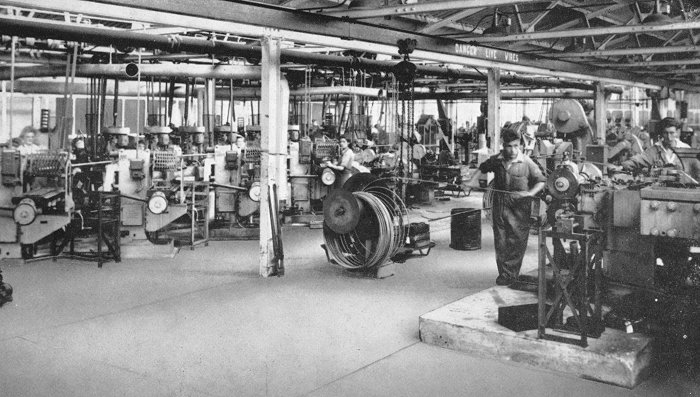 The department's other factory at Moxley, where cold headed bolts were produced by the million.
The Aircraft Components Department

This department opened in 1939 to manufacture precision sub assemblies, and small accessories for aircraft manufacturers. Products included control columns, seats for pilots, rudder bar assemblies, and hydraulic feed systems. The product range later widened to include valves for propane and butane gas containers, valves for small hydraulic rotary pumps, and valves for petrol nozzles, and hydraulic jacks. New production lines were laid down to manufacture agricultural components, particularly the hydraulic implement lift for the Fordson 'Major' tractor. Other products included axles for caravans and agricultural trailers, with a loading capacity of 12 to 60 cwt.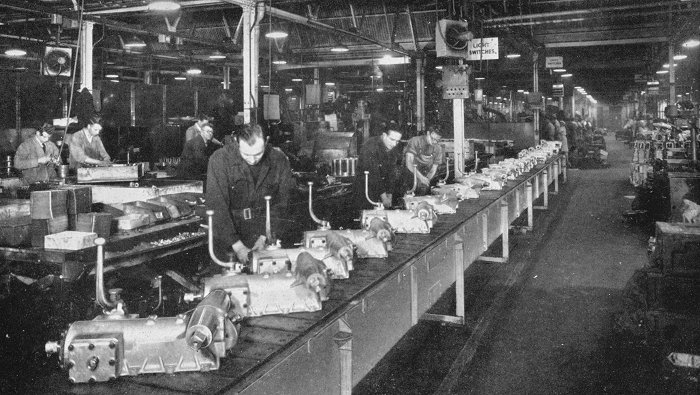 Assembling hydraulic implement lifts for the Fordson 'Major' tractor.
Agricultural Plough Department

This was originally established in 1937, as the Armour Plate Department, to manufacture armour plate assemblies for tanks. After the war, production turned to implements for the Ferguson tractor, including the Ferguson plough, the Ferguson universal grain drill, the International Harvester manure spreader, and beet hoppers. Accessories and components were also produced for various types of agricultural implements.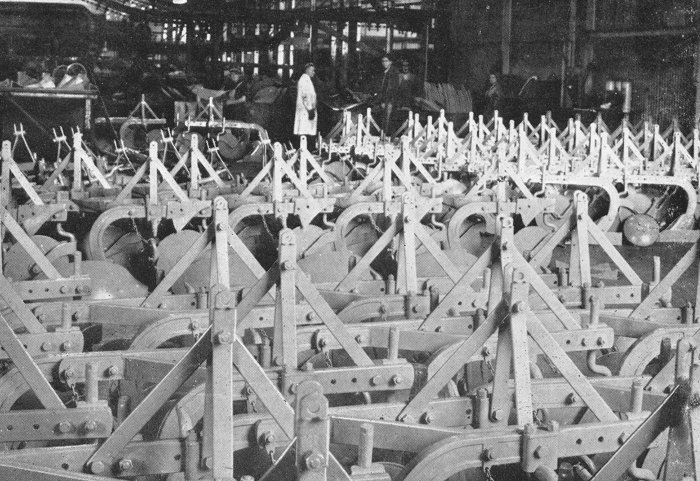 Completed ploughs.
The Metal Equipment Department
The department opened in 1929 to manufacture all kinds of metal storage units and steel office furniture.

They were supplied to factories, and government departments at home and abroad, The department rapidly expanded, and a new factory, The Whitegate Factory, was acquired at Wrexham in order to increase production.

The Wrexham factory concentrated on storage equipment, and the department at Darlaston concentrated on office furniture.

The office furniture included filing cabinets, and a wide range of desks and tables. The desks could have a lino top, or one made of oak, or mahogany.

There were also wardrobes, typists' desks and tables, cupboards, and plan files for design offices,. The department also manufactured kitchen cabinets, refrigerators, and special purpose control equipment.
An example of the special purpose control equipment that was manufactured at Darlaston.

A piece of flight control equipment that was supplied to the Ministry of Civil Aviation.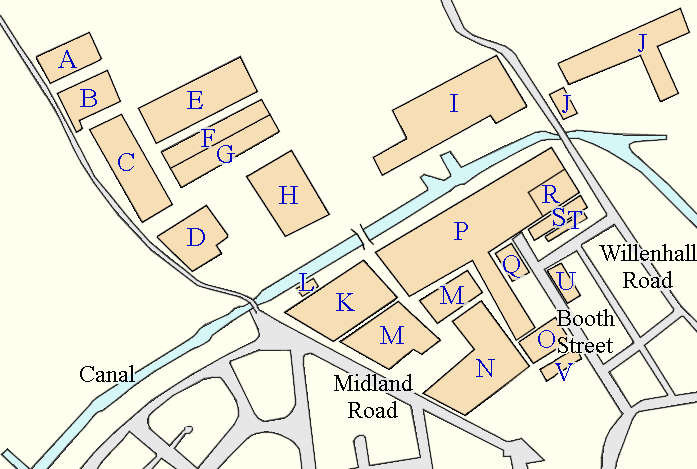 The Darlaston Factory.
| | | | | |
| --- | --- | --- | --- | --- |
| A. | Invicta Electrodes Limited | | L. | Laboratory |
| B. | Apprentice Training Centre | | M. | Aviation Department |
| C. | Aircraft Components Department | | N. | Structural Steel Department |
| D. | Air Frame Department | | O. | Metal Aircraft Department (Press Plant) |
| E. | Vitreous Enamelling Department, and Easiclene | | P. | Motor Frame Department |
| F. | Department No. 15 | | Q. | Axle Case Department |
| G. | Heavy Press Plant | | R. | Agricultural Implement Department |
| H. | Motor Wheel Department | | S. | Transport Services |
| I. | Metal Equipment Department | | T. | Technical Administration |
| J. | Department No. 46 | | U. | Central Administration |
| K. | Motor Frame Department, Hot Pressing Plant | | V. | Sheet Metalwork Department |
---