On 11th December, 1953 the Owen Group acquired Charles Clark & Son Limited, the Austin, Daimler, and Wolseley car dealer in Wolverhampton and Shrewsbury.
The business, established by Edward Clark in 1843, originally produced carriages and carriage wheels.
In 1913 it was acquired by Mr. J. H. Barnett who was trained by Herbert Austin, later Sir Herbert Austin.
He trained at the Adderley Park Works of the Wolseley Tool & Motor Company Limited, where Herbert Austin was Managing Director.
When Herbert Austin founded the Austin Motor Company in 1905, he took some of the senior staff from Wolseley along with him, including Mr. Barnett, who started his own business in 1907 as one of the first Austin Agents.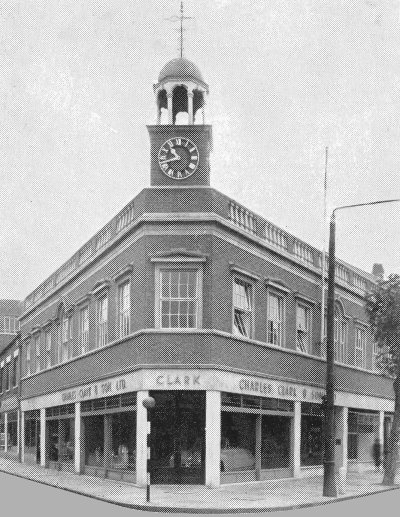 The main showroom at the bottom of Chapel Ash, Wolverhampton. From the spring 1954 edition of the staff magazine "Goodwill".