Wilkes Limited

The business was founded in 1840, and in 1897 took over Wilkes' bolt, nut, and fencing manufacturing business. In 1890 it became a limited company, and by 1914 employed 350 people.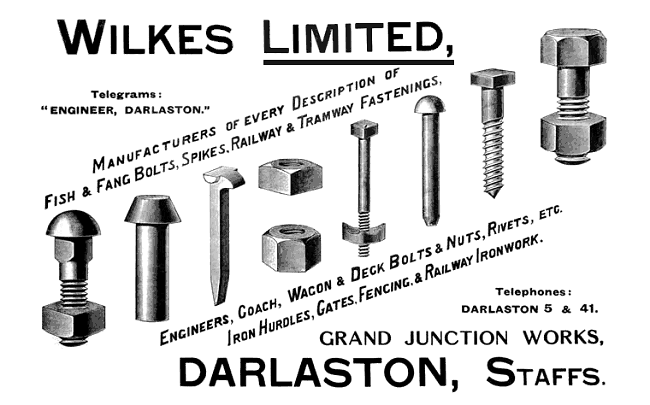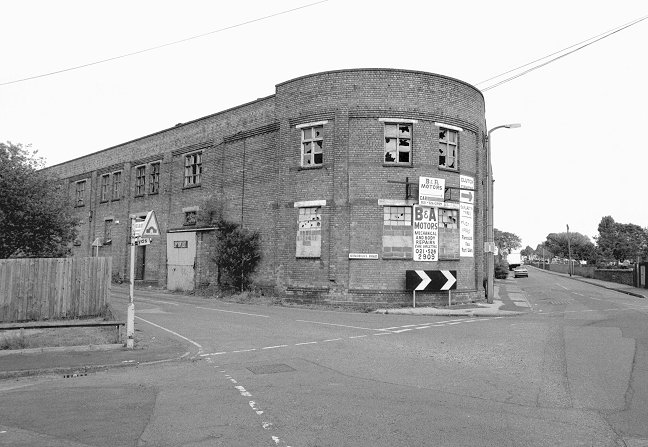 The old Darlaston Nut and Bolt works, known locally as "Bogie Wilkes". The factory stood on the corner of Cemetery Road and Kendricks Road.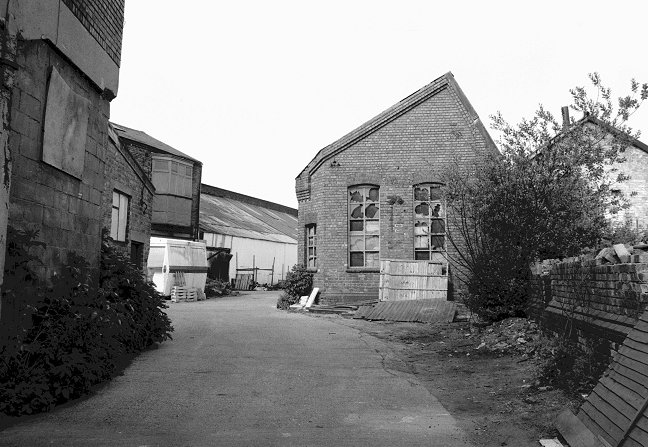 A view of the rear of Darlaston Nuts and Bolts. The factory was demolished in 2006.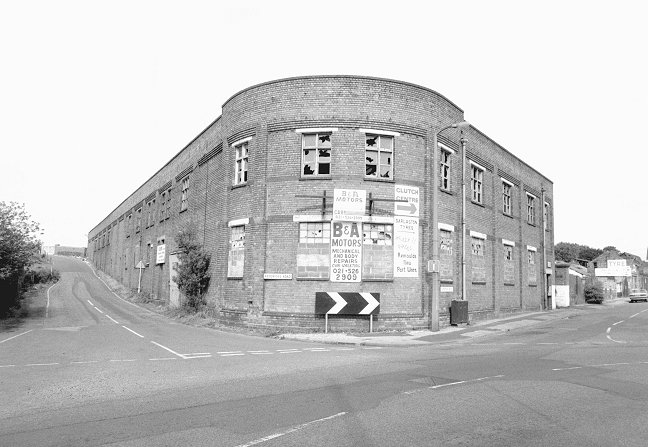 Another view of the factory, looking up Kendricks Road from Cemetery Road.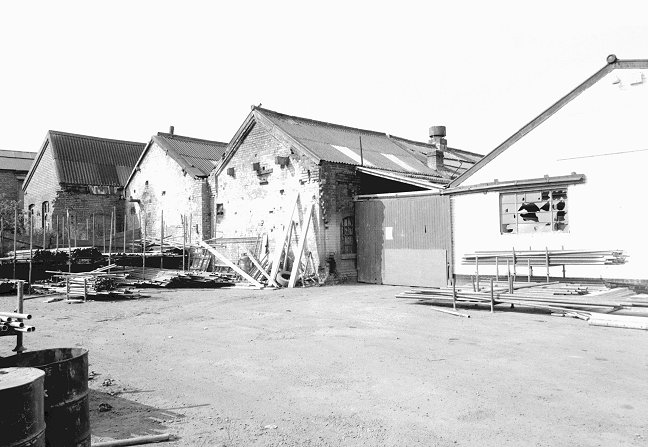 The main factory yard.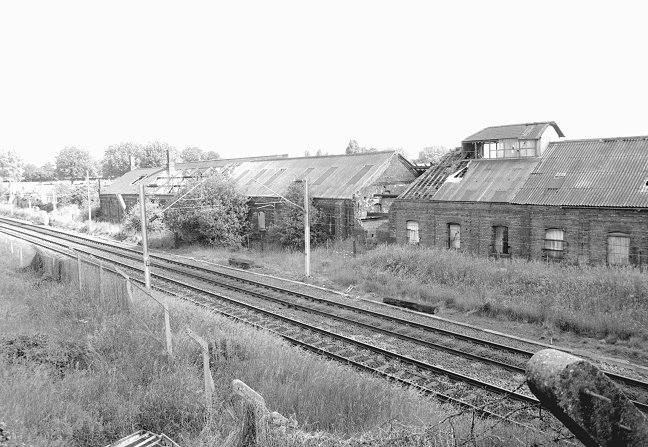 A view of Darlaston Nuts and Bolts from the railway bridge in Kendricks Road. The factory, originally called the Grand Junction Works was named after the railway (originally the Grand Junction Railway) and built there because of it.