---
The front cover and first page of the sales catalogue for the building plots on the Fallings Park Estate. The owners' name is given as Sir Arthur Paget, Bart., Sir Richard's son.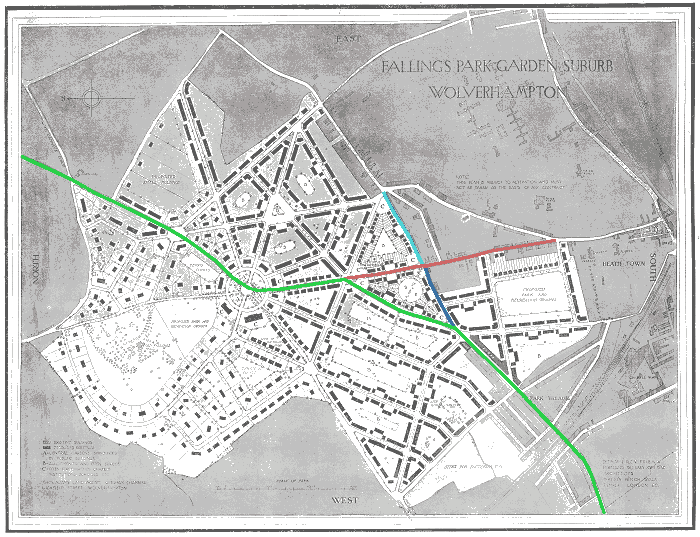 A plan of the proposed garden suburb which shows the extent of the estate. Cannock Road is coloured green, Bushbury Road is red, Victoria Road is blue, and Thorneycroft Lane is cyan.
A view from Park Lane looking towards Cannock Road in what was to have been the centre of the estate.

It shows the rural nature of the area before redevelopment.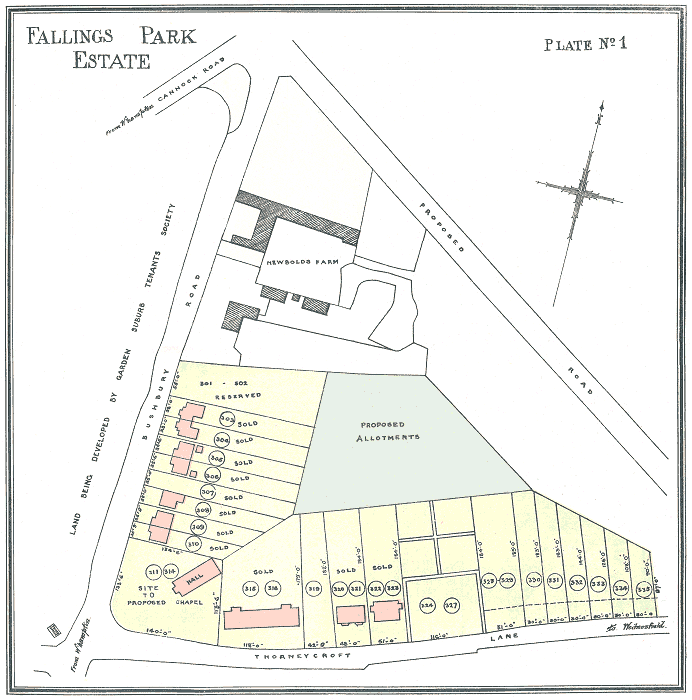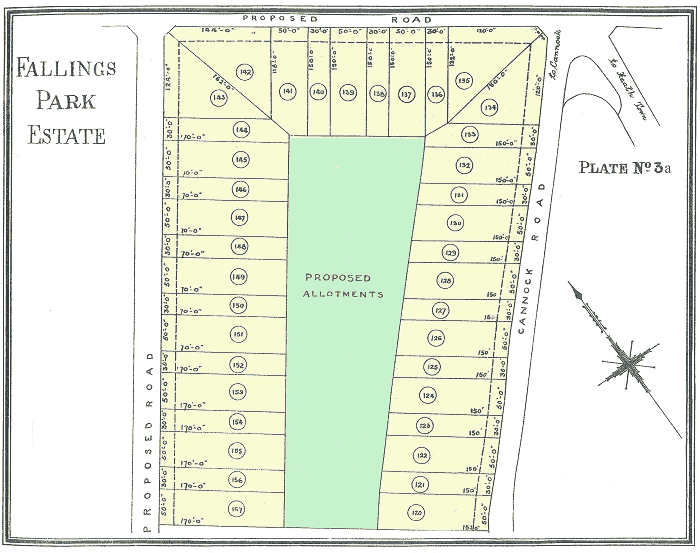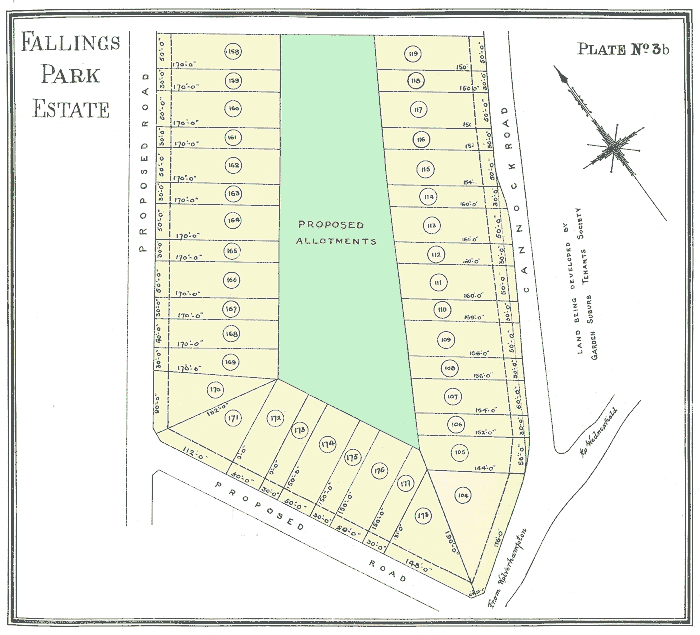 ---