The information used in this section has come from a wide variety of sources. The principal ones are:

Old St. Martin's Church (now St. John's). J. S. Allen. 1971. The Black Country Society.

History of Tipton. Frederick William Hackwood. 2001. Brewin Books.

Black Country Canals. Paul Collins. 2001. Sutton Publishing.

In Search of the Lost Canals of the Black Country. Eric Richardson. 1996. The Black Country Society.

Tipton Through Time. Keith Hodgkins. 2011. Amberley Publishing.

Tipton A Second Selection. John Brimble & Keith Hodgkins. 1997. Sutton Publishing.

The History of the London & North Western railway. Wilfred L. Steel. 1914.

A Regional History of the Railways of Great Britain. Volume 7 The West Midlands. Rex Christiansen. 1983.

The Oxford, Worcester and Wolverhampton Railway Through the Black Country. Michael Hale. 1995.

The Locomotive Magazine. January 1898.

The Borough of Tipton Charter Souvenir, 1938.

Radio! Radio! Jonathan Hill. 1996. Sunrise Press.

Revo Patent Fuse & Switch Gear catalogue. 1920s. The Cable Accessories Company Limited.

Griffiths' Guide to the Iron Trade of Great Britain. 1873. Samuel Griffiths.

South Staffordshire Ironmasters. 2008. Ray Shill.

A History of Horseley, Tipton. 1997. J. S. Allen. Landmark Publishing.

Grace's Guide - https://www.gracesguide.co.uk/Main_Page

Industry in the West Midlands. 1960s. The West Midland Industrial Development Association.

Benn's Encyclopaedia of Hardware. 1958. Benn Brothers Limited.

Hitchmough's Black Country Pubs: http://longpull.co.uk/downloads.html

Cinemas of the Black Country. Ned Williams. 1982. Uralia Press.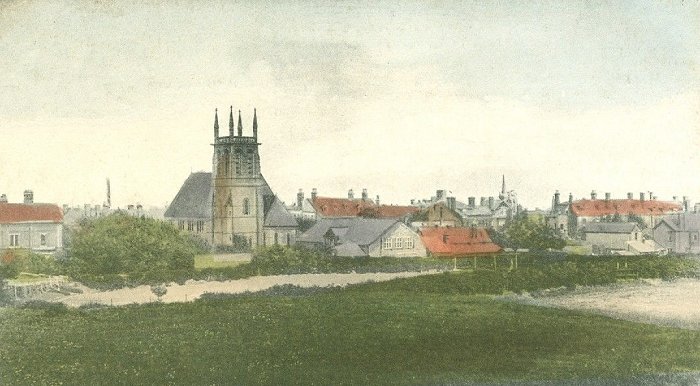 St. Matthew's Church. From an old postcard.