For a few days in 1926, Tettenhall would have been an extremely busy place, because it was home to the Staffordshire Agricultural Society's annual exhibition. The exhibition was held on the Woodthorne Estate, in Wergs Road, on a large field that was next to Woodthorne House. The organisers and exhibitors must have been delighted that the General Strike, held in May of that year, had ended prematurely.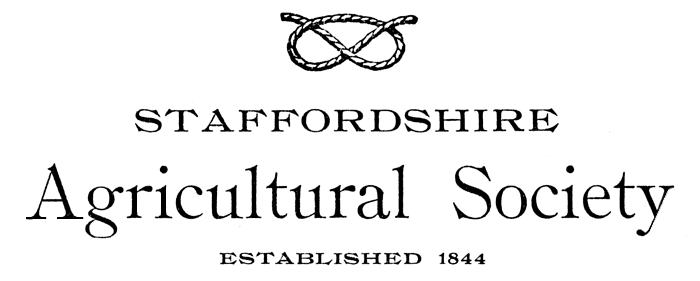 The two day event was held on Wednesday 16th June, and Thursday 17th June. Special local bus services were operated by Wolverhampton Corporation, and longer distance services were operated by Midland Red, from Stafford, Lichfield, Cannock, and the surrounding areas. Tickets were on sale at many railway stations, within a 60 mile radius of the event.
Admission from 9 a.m. until 1 p.m. was three shillings and sixpence, from 1 p.m. until 5 p.m., two shillings and sixpence, and from 5 p.m. until 8.30 p.m., one shilling. A ticket was also needed to enter the Grandstand. They were available for five shillings, and three shillings. A piece of land near the northern end of Woodthorne Road was used as a car park. Cars could be parked there for two shillings and sixpence. Other charges were one shilling and sixpence for a motorcycle with a sidecar, one shilling for a solo motorcycle, sixpence for a bicycle, and five shillings for a coach.