| | | |
| --- | --- | --- |
| | | |
---
Radio Wulfrun in the 1980s
One of the important voluntary services that can be found in most hospitals is hospital radio, which can greatly relieve patients' anxiety, reduce boredom, and enhance their experience of hospital life. The radio station began broadcasting at New Cross Hospital on 27th September, 1983, thanks to a team of willing volunteers, and financial support from the New Cross Hospital League of Friends, Patients Aid, the WRVS (now known as the RVS), Marks & Spencer, and other local businesses. Broadcasting was initially limited to three nights a week from 7 o'clock until ten o'clock. In 1985 the service was extended to cover the Royal Hospital.
What follows is taken from the radio station's booklet, published in 1985.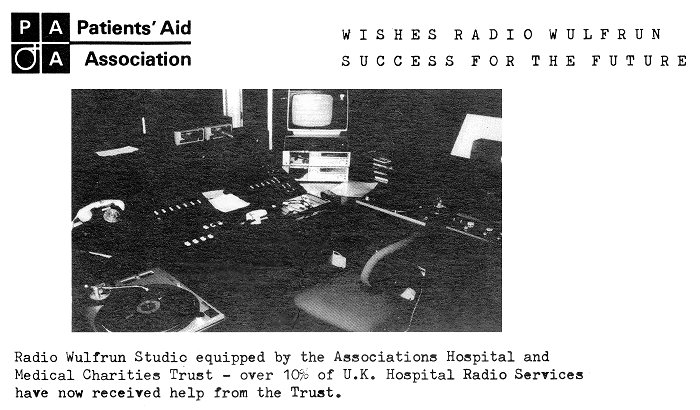 An advert, showing the studio.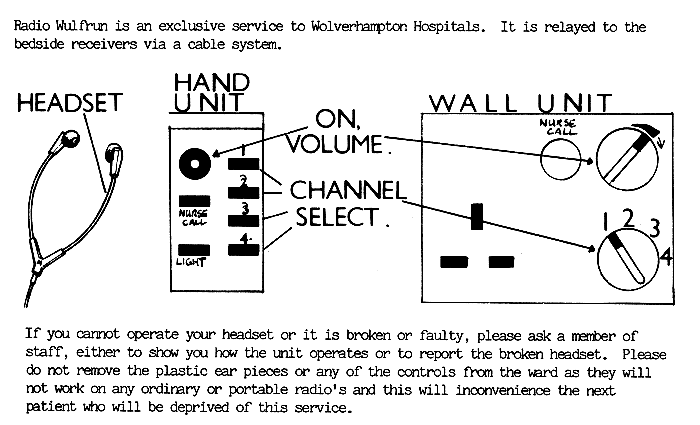 How patients 'tuned-in' in the 1980s.
Running a hospital radio station is a costly business, and so fund raising has always been a high priority. When the radio station opened, the studio equipment was supplied by Patients' Aid, and Marks & Spencer kindly donated £13,000 towards the station's building costs. They also raised an extra £2,000 to cover the running costs for the first year. The Halifax Building Society organised an appeal for records, and in under one month collected enough money to buy over 500 albums and singles.

The radio station's promotion department was always on the lookout for local fetes and garden parties which the station members could attend, to provide a sound system and some music, in order to raise money.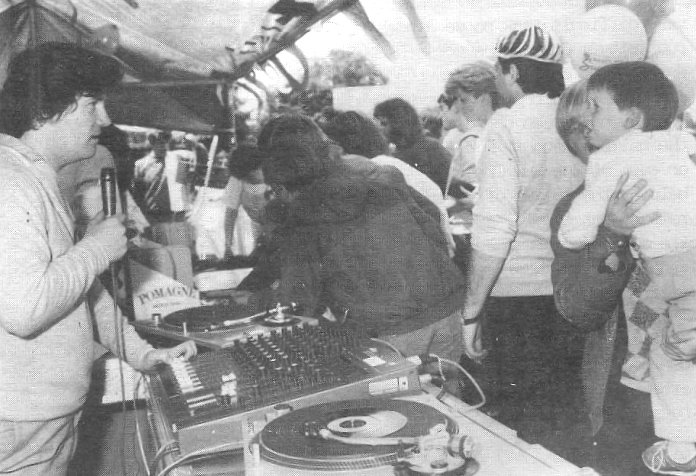 In action at a New Cross Hospital Summer Fete.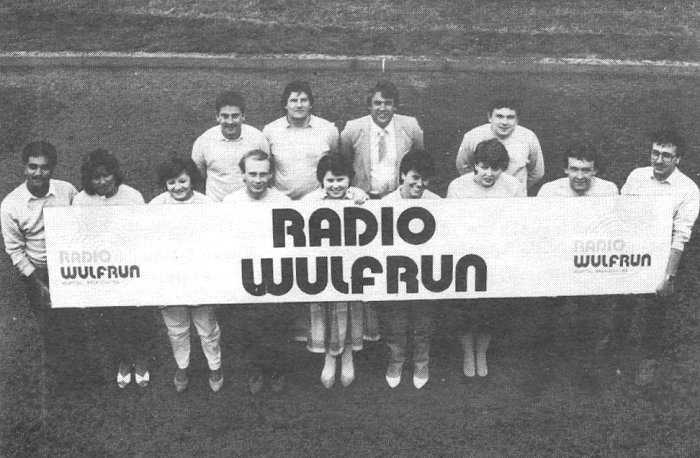 Some of the volunteers.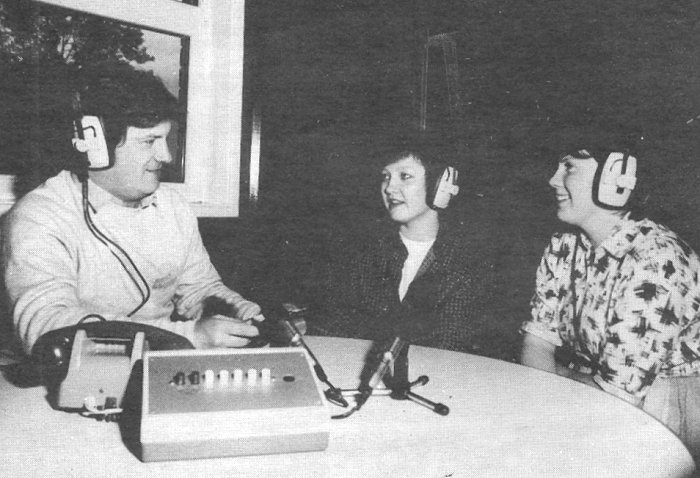 Paul Metcalf and guests in Studio Two.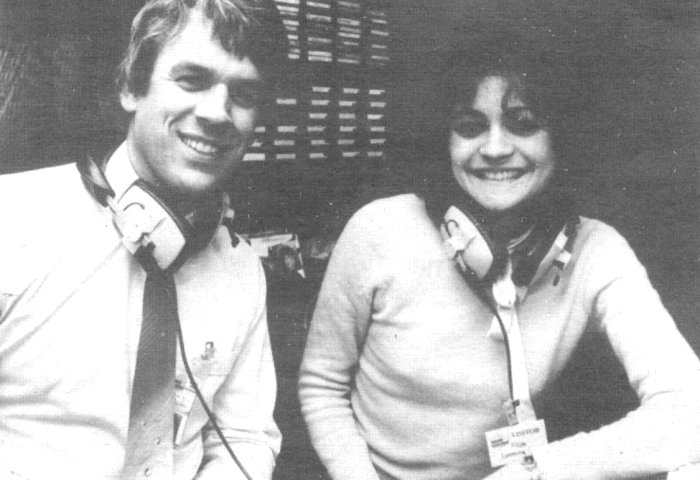 Journalist Alyson Lanying with Station Manager Alan Price.
In the 1980s the radio station had a small production team, including the programme presenters, who planned the programmes. Suggestions also came from other members of the station and some of the patients. Ninety percent of the programming consisted of patient requests and dedications that were collected from the wards by the team of ward walkers, and the presenters. Programmes also included features, competitions, phone-ins, and hospital information.

Guests were invited into the studio to talk about their working life, or their club, or society, and there were programmes looking back at the 1950s, 1960s, and 1970s. Saturday afternoons were dedicated to sport, particularly live commentaries on the football matches at Molineux, and Sunday mornings were dedicated to the service at the Hospital Chapel.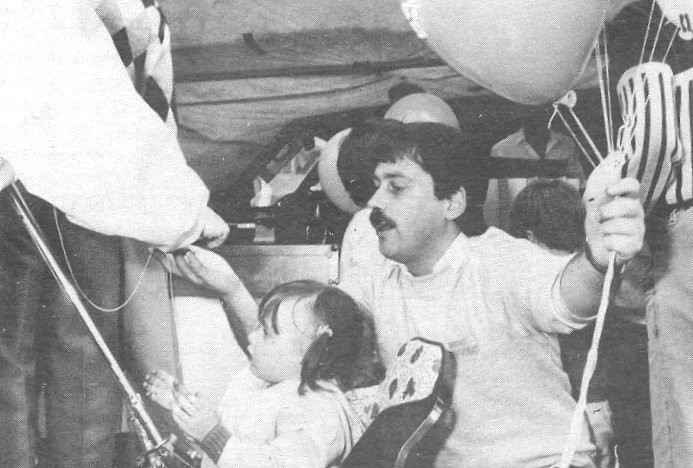 Gary Peake of the Promotion Team in action.
The radio station still broadcasts today, providing a wonderful service to all the hospital patients. There are now new studios, and a website, and a dedicated team of volunteers and presenters who make it all possible. Long may it continue.
---