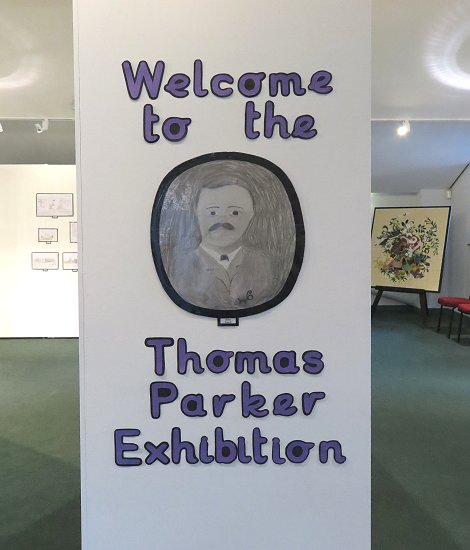 The first event, the Thomas Parker Exhibition was at the Footprint Gallery, Tile Museum, Jackfield until Wednesday 29th July, 2015.

Use of the gallery was kindly provided by the Ironbridge Gorge Museum Trust.

The exhibition opened on Thursday 9th July, 2015 and was a celebration of the achievements of Thomas Parker.

The exhibition of his life and work featured a display by year 4, 5, and 6 pupils of John Fletcher of Madeley Primary School.

It featured drawings, paintings, and models of many of Thomas Parker's creations from his machines and cars, to his trams and trains.