This is one of the few photographs which have come down through the family. It shows my grandfather, Henry Rollings (left) outside the shop he managed, in about 1910.

When the original was scanned into a computer, enhanced and blown up, I could read the sign on the door. It says: "W. H. Eaton & Co. Saddlers etc. Removed from 21 Gt. Hampton St". This was a surprise as I had always understood this was a photo of the Great Hampton St. shop. I will have to think about this!

At the time of Henry's death, Benjamin, his father, wanted the two younger sons Harry (my Father) and William, to be enrolled at the Wolverhampton School.

After much deliberation Lily, their mother, decided that she would work and keep all the family together. I understood that little was heard from Benjamin after this but I have since established that he died 9 months after his son, which obviously was the reason.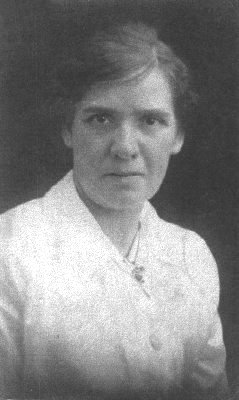 My grandmother, Lily Cowdell. This is another of the few family photos.