Listing 2000. Church. 1965-7. Twentyman, Percy and Partners. West window by John Piper, executed by Patrick Reyntiens.
Comment: Probably one of the best churches of its time. Designed by an important local firm of architects and rejoicing in an outstanding stained glass window.
For all full account of this church, click here.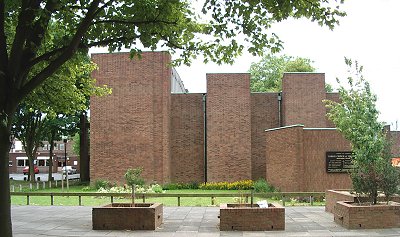 ---