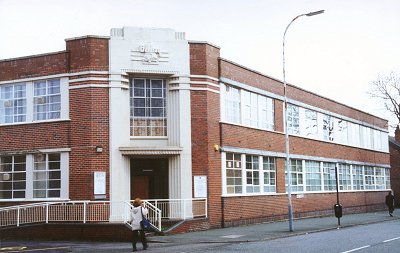 Listing: Fine example of an inter-war purpose built office and factory complex. Exterior largely unaltered. Many surviving period details externally and inside office area.
Comment: "Beldray" is an anagram of Bradley, the name of the company which built these premises. Their logo is a bell on a dray and appears above the entrance: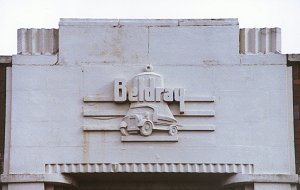 The Beldray company has moved out and now occupies large, modern factory premises behind this building. They sold this building to the city council who now occupy it as offices.
Duncan Nimmo writes:
This is a fine specimen - probably the best in the city - of an all-in-one factory-cum-office in what may be called vernacular post-war modernism, with a strong art deco flavour. Part of the interior may originally have been factory space but, if so, that part has long since been converted to offices. But much of the original offices remains and the exterior is essentially unchanged.