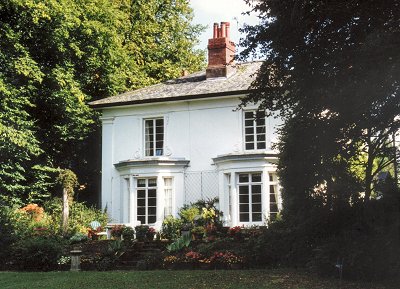 Thanks to the owners for permission to enter and photograph.

Listing: [the six houses are separately listed, each being described as:] c.1840
Comment: This is a mid-C19 development of very similar houses. Numbers 1 and 2 are single houses, 3 & 4 and 5 & 6 are pairs. They lie along one side of their own access road. They are all of basically similar style. Another house nearby seems to have been a caretaker's or gardener's house, associated with the development. When built they would have been well out of town and almost completely isolated in the fields. How and why this development took place would be a very interesting story but no one seems to know it. All information will be gratefully received.
---