Wolverhampton's Listed Buildings

Broad Street Warehouse
Footbridge At Broad Street Basin
Wednesfield Road. Birmingham Canal Navigations.
---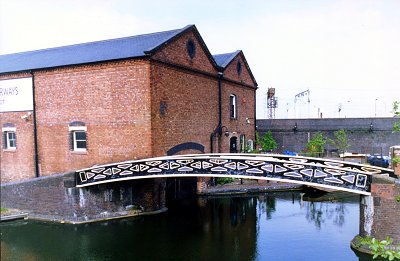 The footbridge with the warehouse to the left. What is now a canal arm was the original line of canal until the canal was diverted to allow for the building of High Level railway station, about 1850.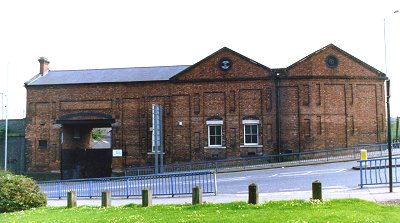 The warehouse seen from the north at Hay Basin. The cart entrance is to the left; the "boat hole" was to the right, the canal side.
Listing:
Warehouse: 1869-71 for Shropshire Union Canal & Railway Company. Interior is well preserved: round iron columns supporting timber beams and beam trusses; some hoisting gear.

Bridge: c.1850. Segmental arch ... cast in one piece. Approximately 40m long and 2.5m wide. Built to take the towpath over branch of the Birmingham Canal.
Comment: Since it stopped being used for its original purpose, the warehouse has had a number of uses and long empty periods. In recent years it has been a night club, under a number of different names.