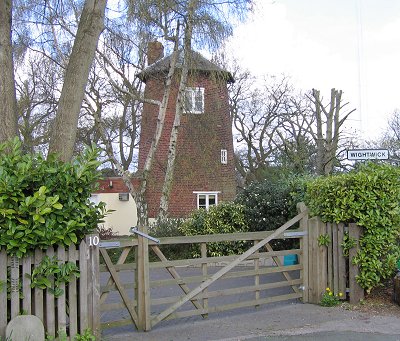 Listing: Tower mill, now house. Dated 1720, later alterations and late C20 additions. Brick above sash window inscribed:- This Mill was built by Iohn Chamberlain, 1720. Plaque records presentation by G. le M. Mander to Tettenhall UDC, 1949
Comment: The windmill was badly damaged on 13th October, 2018 when a gas boiler exploded.
There is not exactly a wealth of windmills left in Wolverhampton to remind us of the importance of agriculture in the past. But there is another tower, also converted into a house, on the other side of the valley on Mill Lane. That one is not listed. Goodness knows why not.
---