The company manufactured structural steelwork, and erected, and maintained, all types of steel buildings.
Large quantities of structural steel were kept in stock and the highly skilled staff ensured that all kinds of work could be undertaken.
Herbertson & Company manufactured steel-framed buildings, roofs, riveted girders, stanchions, steel storage bunkers, hoppers, crane gantries and runways, and elevator and conveyor steelwork.
Customers included the Admiralty, the Air Ministry, and the War Office.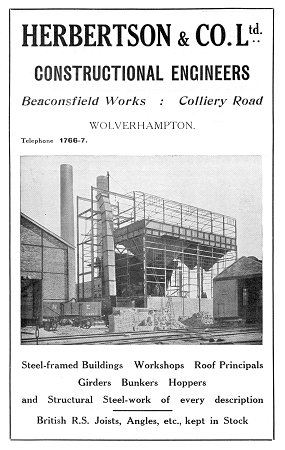 An advert from 1930.