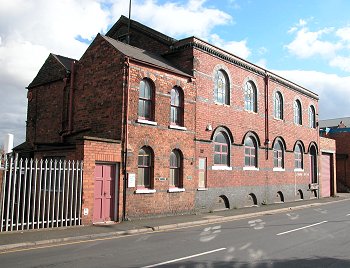 The office and warehouse building in Commercial Road.
Under the Lloyd brothers the business was very profitable, but by the 1950s they were both well into their 70s and decided that it was time to call it a day.

Late in 1953 the company was purchased by the Somerville family, who ran J. & W. Somerville Limited, Caledonia Nail Works, St. Ninians, Stirling.

In the early 1970s there was a lot of competition amongst tack manufacturers and prices fell.