The Bus Depot

The Cleveland Road Bus Depot was built in 1901 for the Corporation Tramways Department in readiness for the electrically-powered trams which started to run in 1902. The trams used the Lorain stud-contact system rather than overhead wires and were initially tested on a length of track running from the tram depot to Ettingshall Road.

The trams went into service in time for the 1902 Art and Industrial Exhibition which opened on the 1st May in West Park. The department's office was moved to Cleveland Road from Darlington Street in 1902.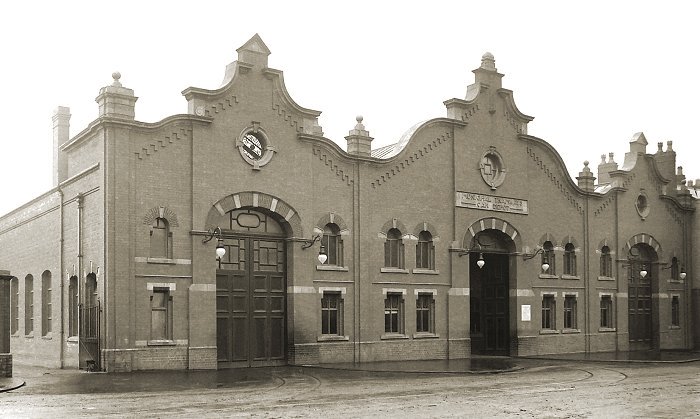 The original building.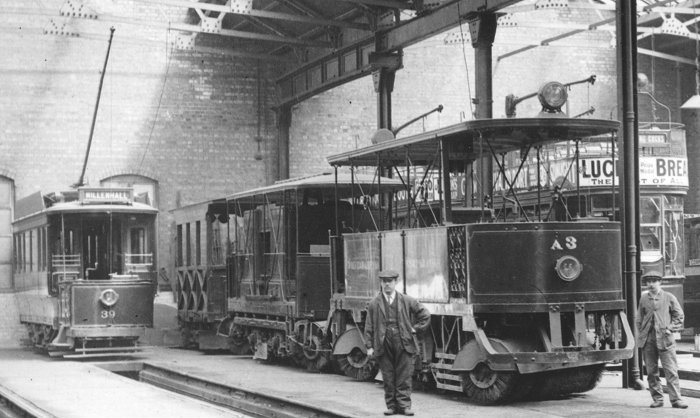 A corner of the Cleveland Road Tram Depot, with a single decker from 1905, and track cleaning vehicles. From the Roger Taft collection.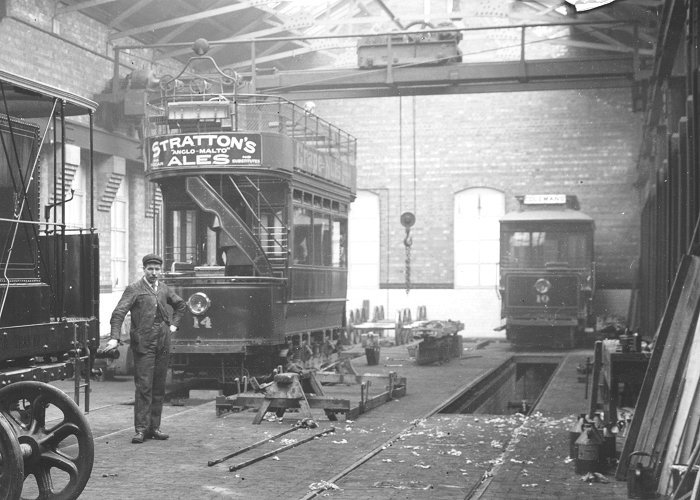 Another view inside the tram depot with Lorain trams number 14 and 10. From the Roger Taft collection.
The depot was soon extended, initially for more trams and the early motor buses that operated the service to Penn Fields and were a great success. The first extension was built in 1904, followed by others in 1909, 1913 and 1921. After the 26th August, 1928 the depot catered solely for motor buses and trolley buses, which began using the depot on the 29th October, 1923. Trolley buses ceased to be used on the 5th March, 1967.
The depot was rebuilt in 1977 and reopened with a plain frontage on the 18th January, 1978. It continued in use until the 30th October, 1993 when the buses using the depot were transferred to Park Lane. The site was then rented on a short term lease for use as a car park and for vehicle storage, under the name the Big Garage. The building was demolished in 2017 to make way for houses and apartments.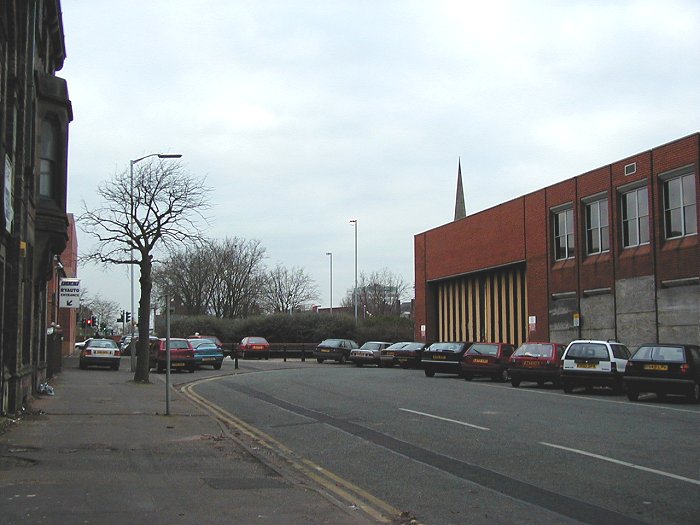 A view from 2001 showing the western end of Cleveland Road and the rather plain frontage of the bus depot, as rebuilt in 1977.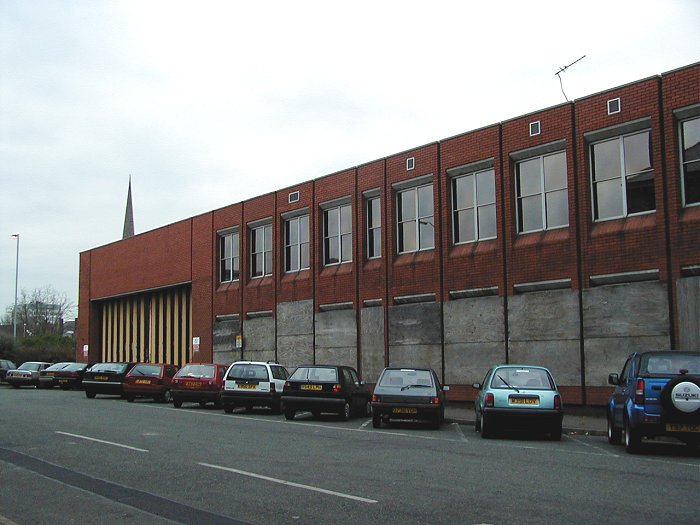 Another view of the plain frontage.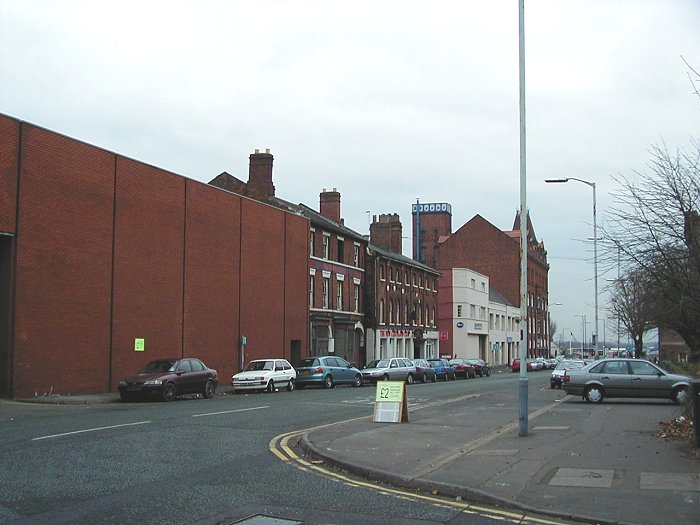 Looking down Cleveland Road from the bus depot.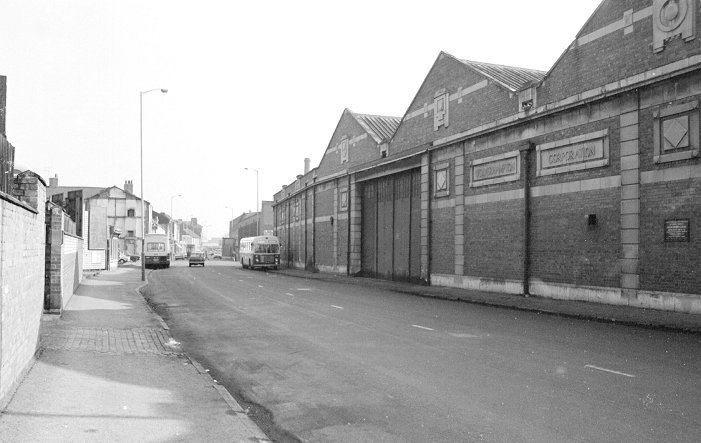 The back of the bus depot in Bilston Street, as seen in the 1970s.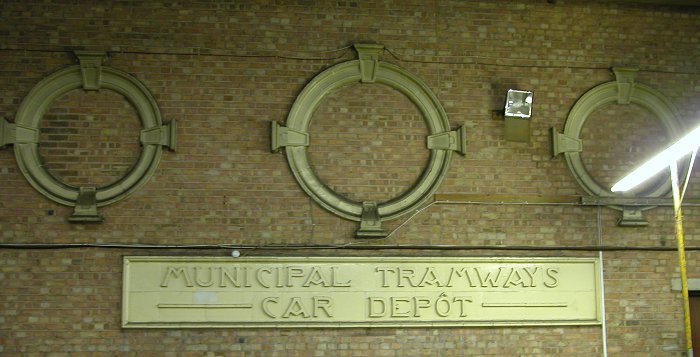 The ornate stonework from the front of the original building was mounted on the back wall of the offices.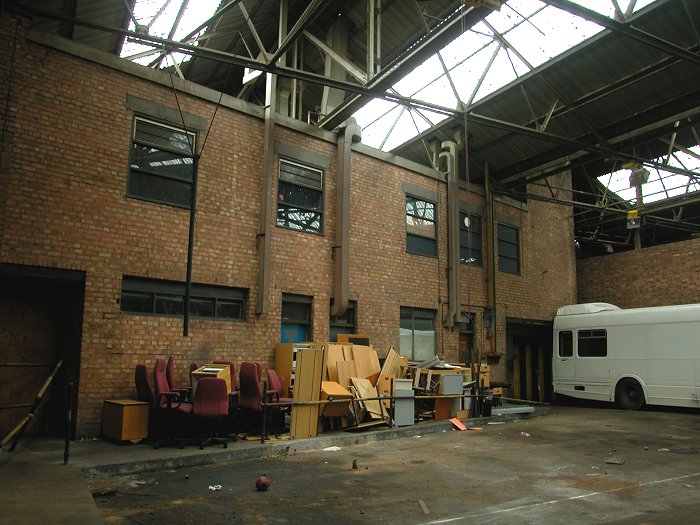 Part of the building where vehicles were stored in 2001.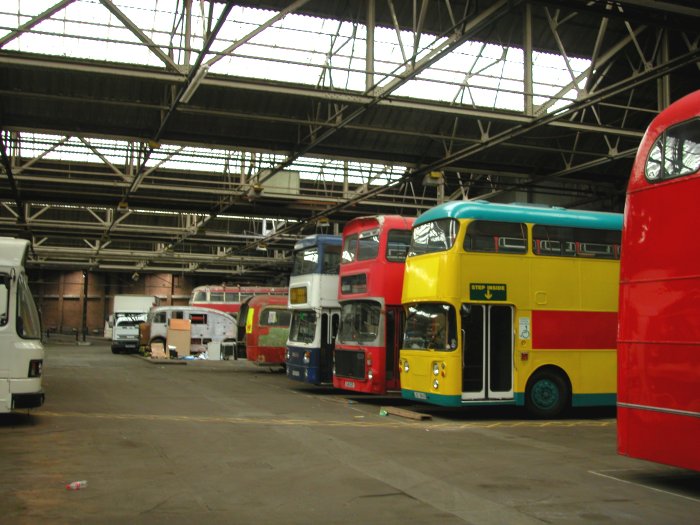 Another look at the vehicle storage area in 2001.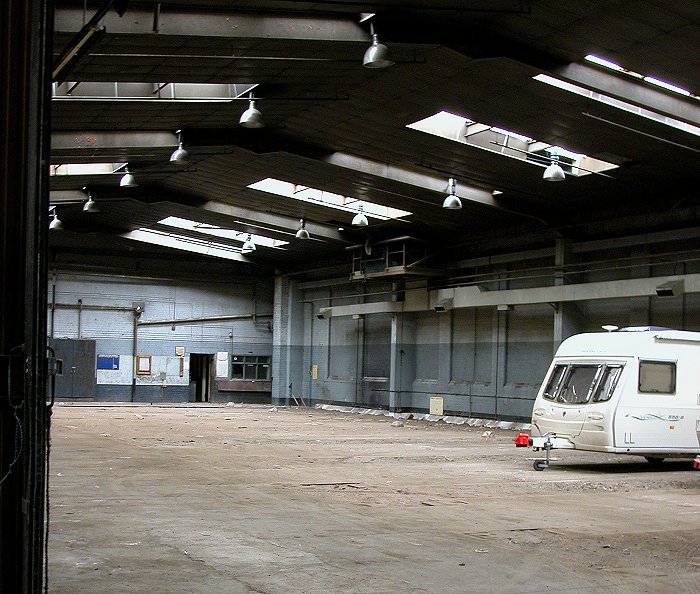 An final look at the vehicle storage area in 2001.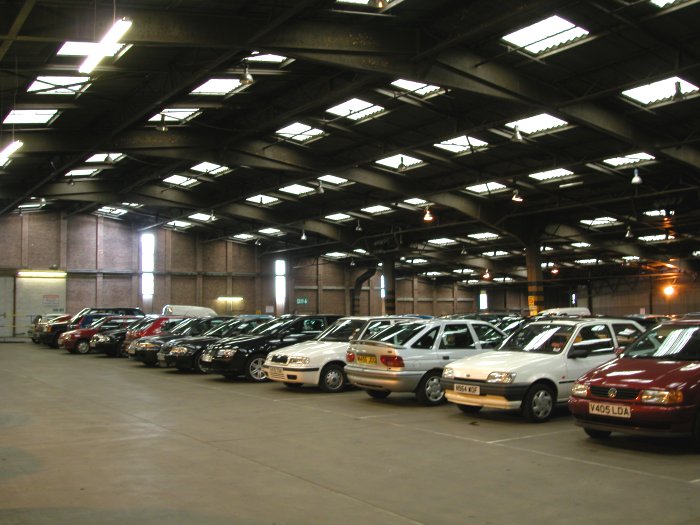 The parking area in 2001.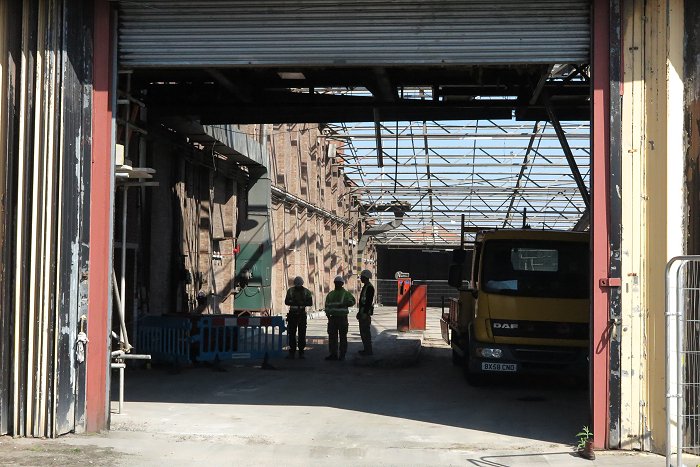 Demolition begins in 2017.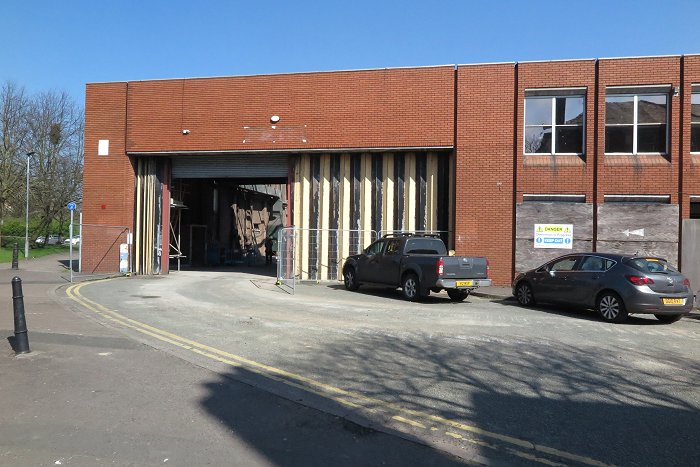 A view from April 2017.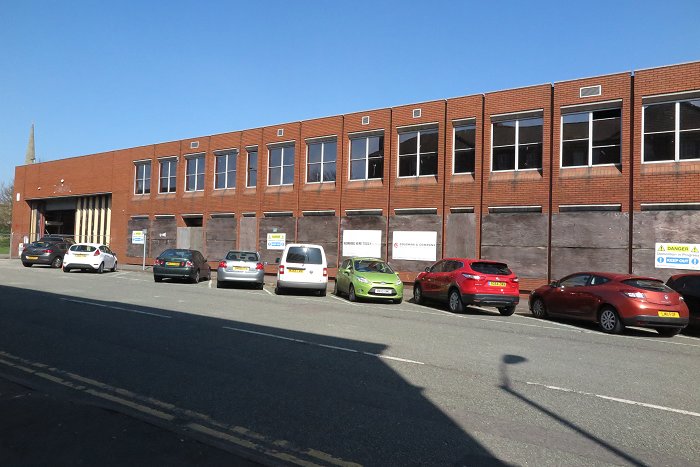 Another view from April 2017.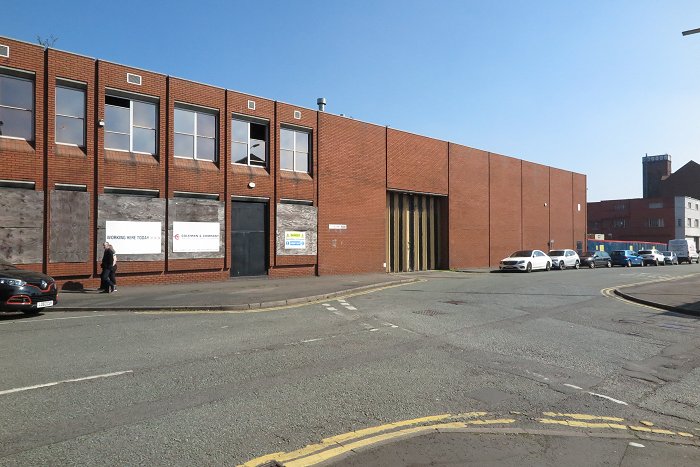 The opposite end of the building.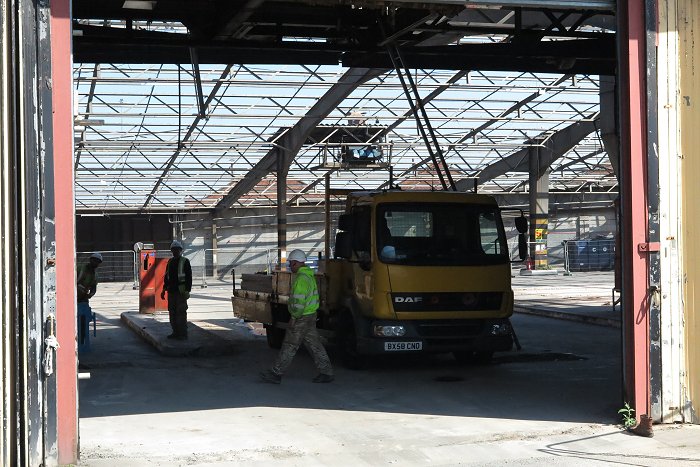 The demolition contractors begin by removing the roof.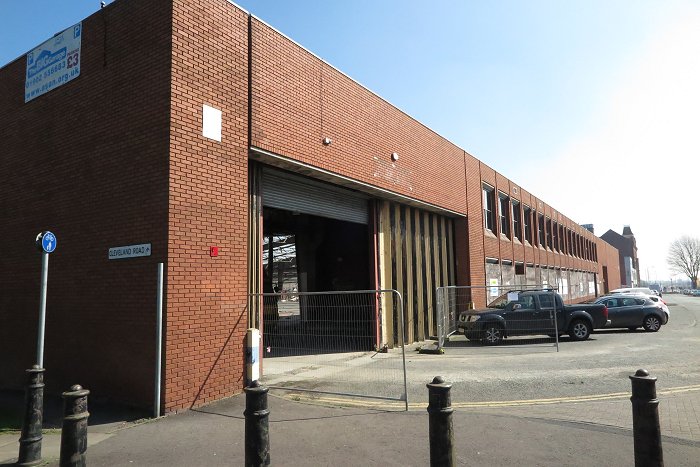 A last view of the building at the end of its life.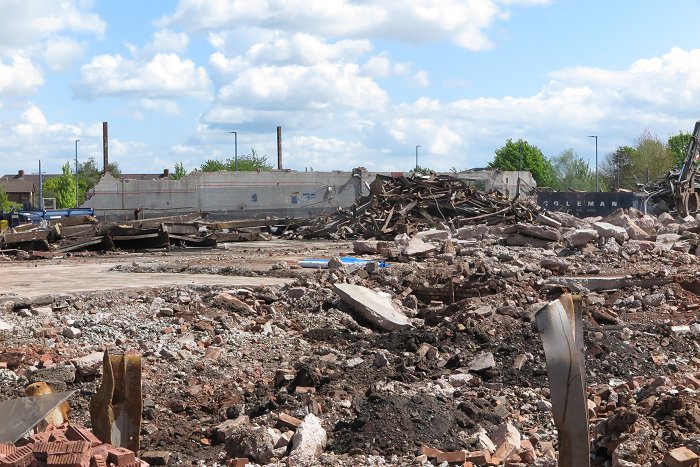 The building soon disappears.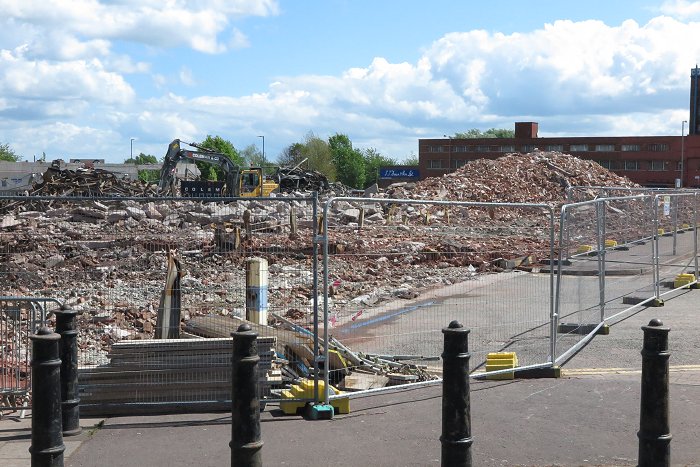 The site is rapidly cleared.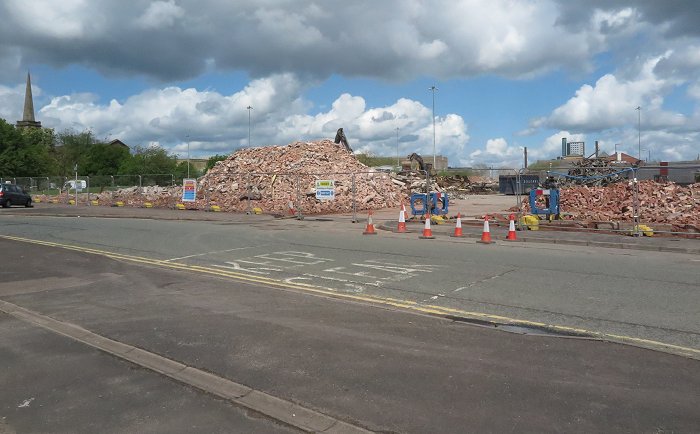 Cleveland Road now looks very different.