The Dixons Building

It was built by Forder & Company in 1885 as an extension to their horse-drawn carriage works, located in the two storey building to the left. By the early 1890s Forders were suffering from financial problems and so the building was sold to Thomas Reade on the 1st December, 1893 and then passed by conveyance in 1908 to Reade Brothers, a local firm of manufacturing chemists, making patent medicines for both people and animals, as well as paints and varnishes.

In 1959 Reade Brothers put the buildings and the adjoining houses in Cleveland Road up for sale, at a selling price of £40,000. By this time the buildings and the houses were quite run down and so S. J. Dixon and Son Limited made an offer of £21,000. Dixons had been looking for some premises that were larger than their current building in Princess Street. The offer was accepted in September 1960 and the newly restored building opened in December 1961. The neighbouring houses were demolished in 1978 in order to create the much-needed car park.

In 2005 Dixons moved to premises near the top of Old Heath Road, beside the railway embankment. The building was empty for ten years until Dixon's return in 2015. Dixons continued to occupy the building until 2020. They are now based at Carvers in Little's Lane.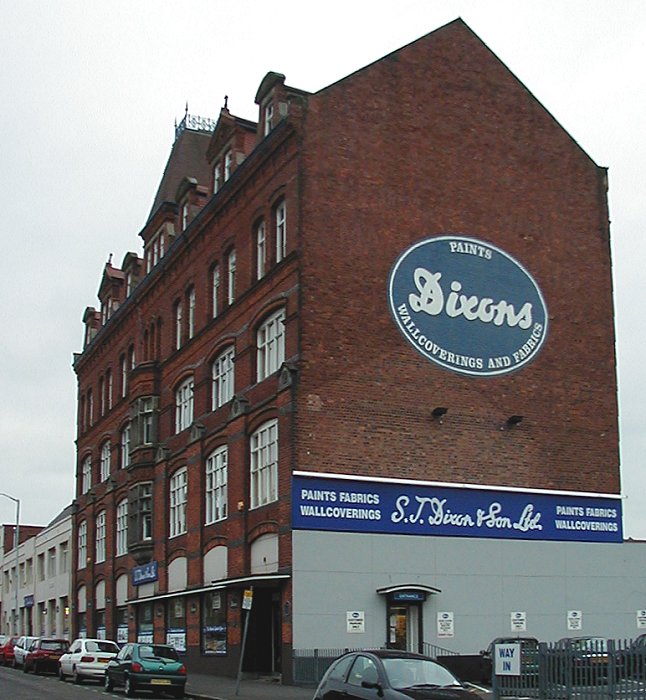 The building in 2001.