Howard Madeley, local historian, and stalwart of the Darlaston Local History Society, passed away in the early part of 2012. He was a keen local historian, ably assisted by his wife Elsie. Howard worked as a design draughtsman for Samuel Platt Limited at King's Hill Foundry, and lived in John Wootton House. He had a large collection of photographs, some of which he collected, and others that he took himself. Throughout much of his life he kept a photographic record of events and changes that took place in the town, including the demolition of much of the town centre, and the Victorian houses. He also photographed the new buildings that replaced them, as the character of the town rapidly changed during the late 1900s.
His photographs record many long-gone and once-familiar scenes that will bring back fond memories to those who knew the old town, and introduce the old Darlaston to others.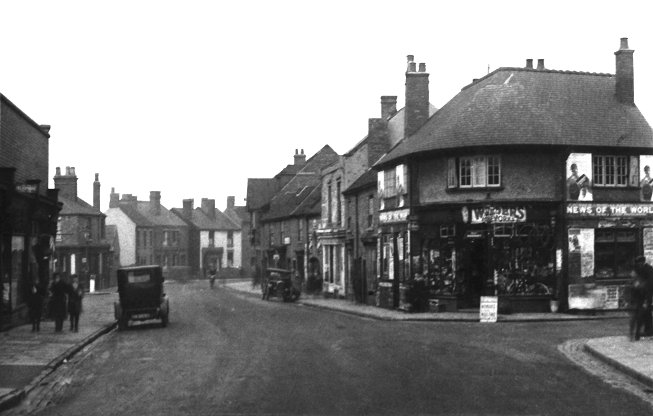 Blockall, as seen from the bottom of Church Street.
Howards photographic collection covers the following areas:
| | | |
| --- | --- | --- |
| | | King Street, Church Street, Victoria Road, Slater Street, Foster Street |
| | | Pinfold Street, Bull Stake, Walsall Road, Crescent Road |
| | | High Street, Blakemore Lane, Campbell Place, Bilston Street, Eldon Street |
| | | Blockall, The Green, Bell Street, Cross Street, Booth Street, Bentley Road South |
| | | Wolverhampton Street - the demolition of the pumping station chimney |