On the left is the surviving canal warehouse and the old canal bridge.

The bridge was removed when the road was widened and was taken to the Black Country Living Museum where it can be found in the Black Country village.

On the right of the canal bridge is Railway Street and the Squirrel pub, both of which disappeared when the ring road was built through here.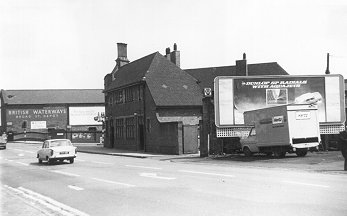 The Squirrel pub, Broad Street.