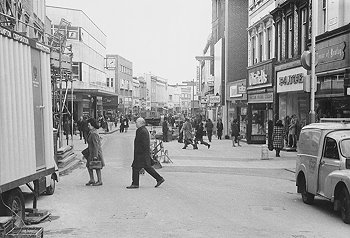 Dudley Street immediately before pedestrianisation.
The character of Dudley street has greatly changed for the better since this photograph was taken.

In those days it was very impersonal, whereas today the removal of the cars and the addition of trees and seating has given the street a much friendlier atmosphere.