---
Lower Green and the Surrounding Area

The village of Tettenhall developed around two centres, Upper Green at the top of the ridge, and Lower Green beneath. It is likely that the area around Lower Green was the first to be developed, standing as it does beside the parish church, and near to the Smestow valley, where there would almost certainly have been an ancient trackway between Aldersley and Compton, and beyond. There may have been a trackway there since Roman times stretching between forts at Penkridge and Greensforge, just south of Wombourne.

Christians have worshipped here for a long time. There was a church on the site at the time of William the Conqueror's Domesday Book in 1086, and some church land. When the Domesday survey was carried out, the village would have been a tiny hamlet with just a handful of dwellings.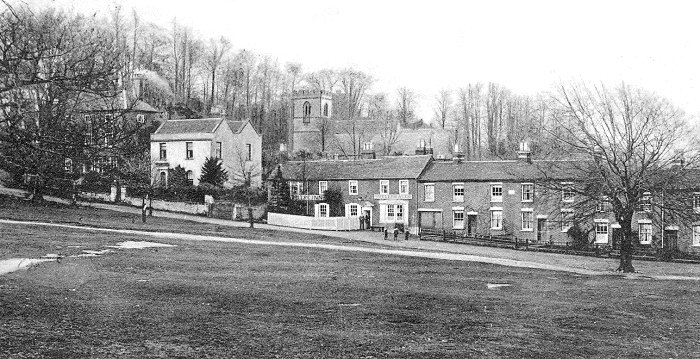 A view from near the top of Lower Green showing the well-recognised buildings on the northern side of the green. On the far left behind the trees is The Green House, with The White House to the right. Next door is the Mitre Inn, and to the right is Mitre Terrace, built in 1878. The church of St. Michael and All Angels is in the background.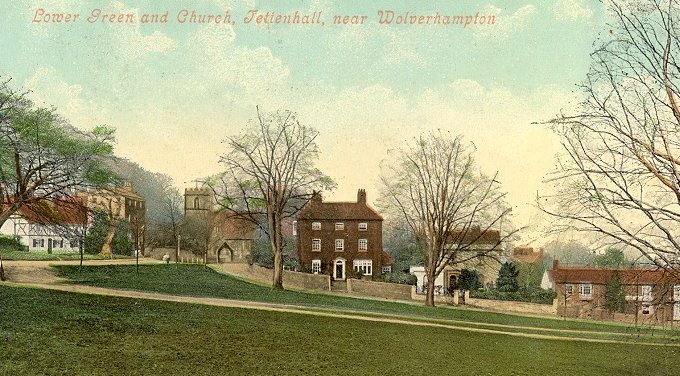 The top end of the green with Church Road on the left.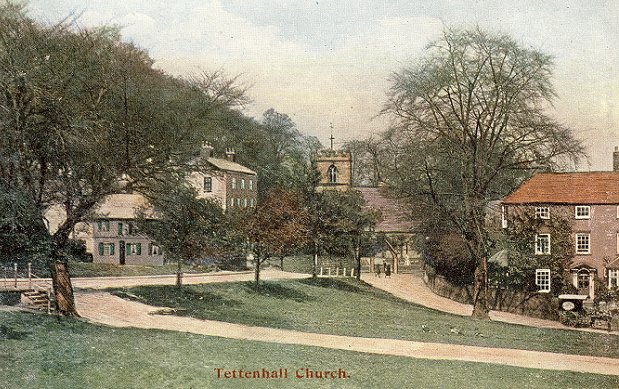 A view of the church from Lower Green.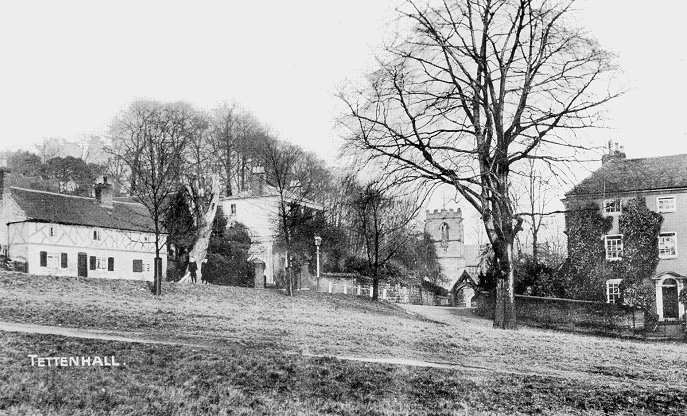 Another view of the church from Lower Green with 'The House by the Church' to the left and 'The Green House' to the right.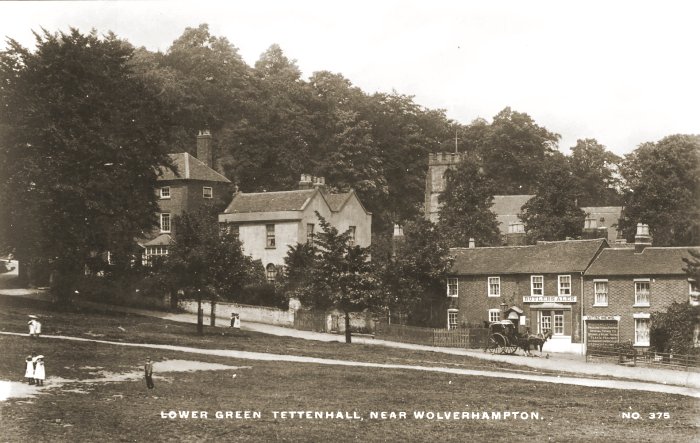 An earlier view looking towards the Mitre Inn. The sign on the right labelled 'Mitre Mews' advertises facilities for broughams, landaus, and wagonettes, with special terms offered for weddings, and picnic parties. Teas could be provided, and accommodation was available. The proprietor was Mr. A. R. Rowley.
A wintry view of Church Road looking towards The Rock.

On the left is Lower Green, and in the distance is the Rock Hotel in Old Hill.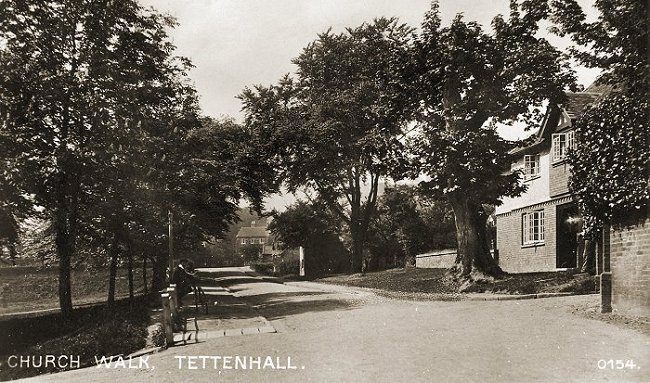 A more modern view from the junction of Church Road and Lower Green, which has hardly changed.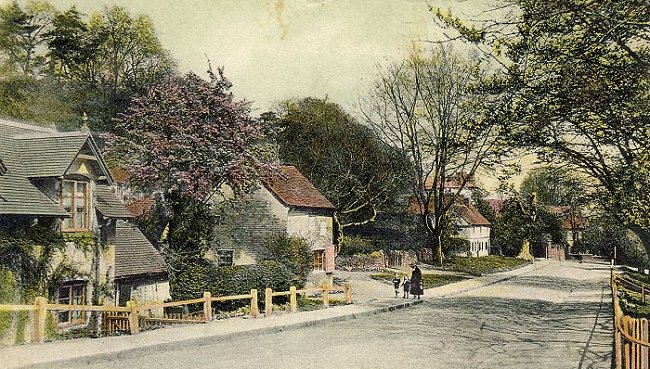 An old view looking along Church Road towards the church.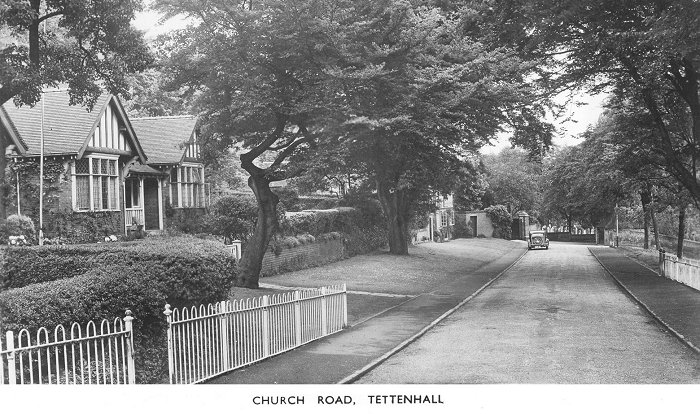 The same view, possibly from the 1930s.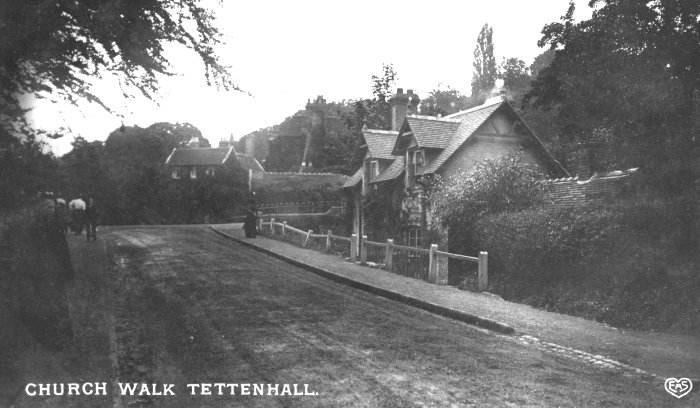 A final view of Church Road, looking towards The Rock and Old Hill.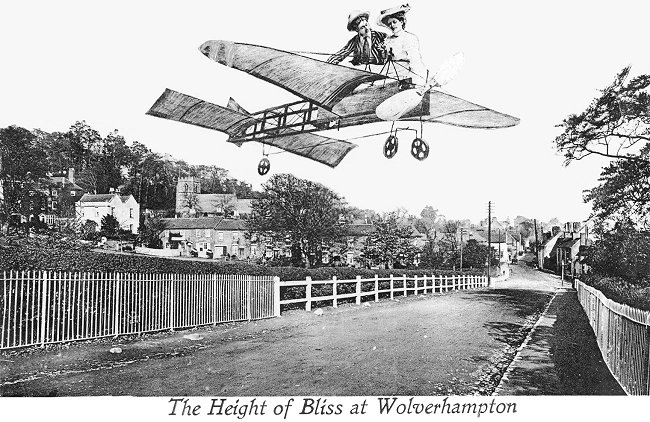 An amusing postcard from the early 20th century, consisting of an early aeroplane and crew, superimposed on the photograph.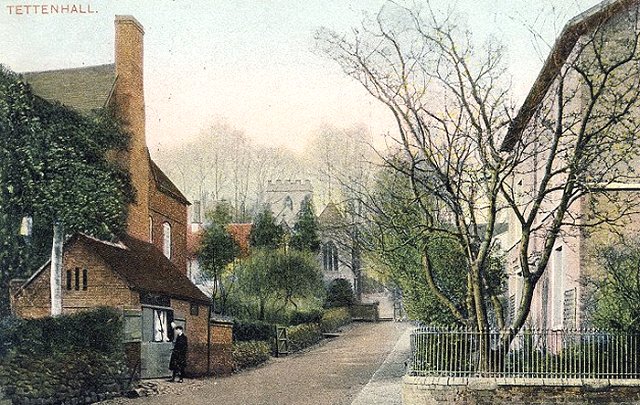 Looking into Church Walk from Lower Street with the once well known butcher's shop on the left.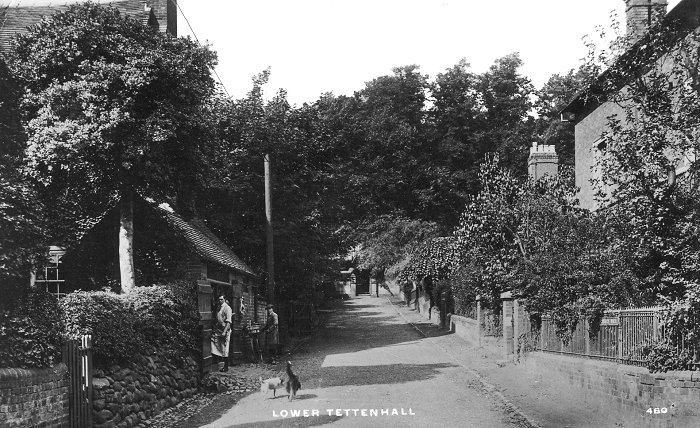 A final view of Church Walk.
---