Past and Present Pubs
Until more recent times most people's social activities centred around the public house, of which Walsall had many.
Since the early 18th century around 600 public houses have served the local community, although only a small number survive today.
Below is a list of Walsall's past and present pubs, but because this is very large I have divided the town into several areas.
If anyone can add to the list, or make corrections, please send me an email.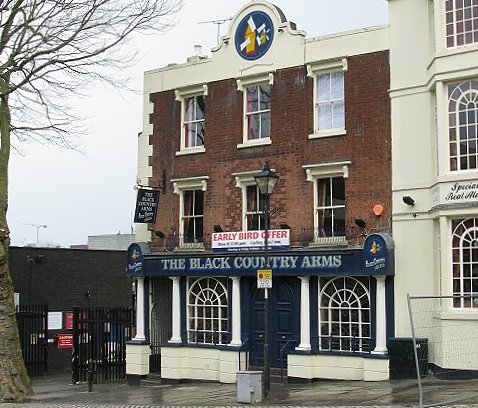 The Black Country Arms in High Street.