In 2001 proposals to redevelop the site as a retail centre were turned down, despite support from local councillors and English Heritage. It was felt that a new shopping centre would adversely affect shops in the town centre. The brewery then became part of a conservation area, but sadly was badly damaged by fire as a result of a mindless arson attack on Sunday 15th August, 2004. Another disastrous arson attack occurred a year later, after which most of the historic brewing equipment was destroyed, and the buildings were left in a serious structural state.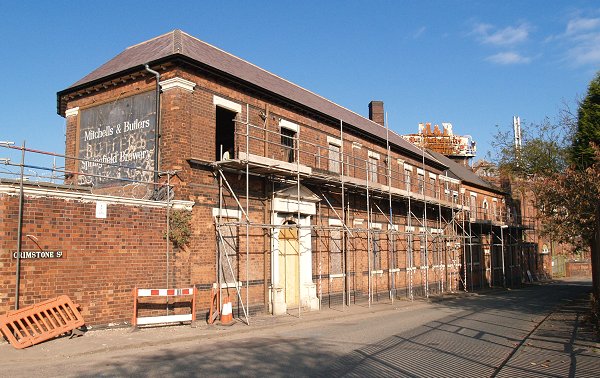 A view of the offices from 2007 during restoration.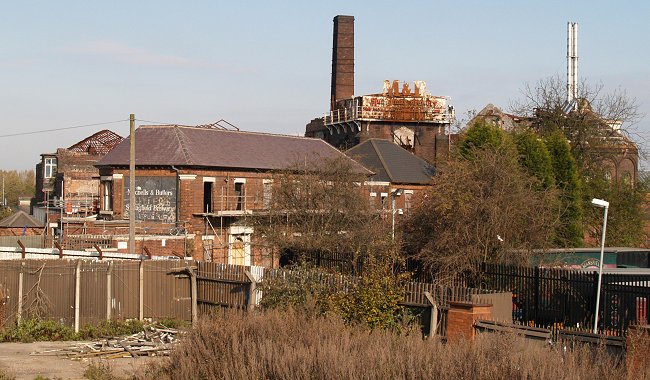 Another view of the brewery in 2007, taken from the long-gone railway footbridge.
The site was finally made secure, and restoration and redevelopment began, but this has temporarily ground to a halt because of the recession. Hopefully in the not too distant future the project will get underway again, and at least part of the old brewery will survive.