In May 1950 the School of Art and Crafts became Wolverhampton College of Art. Its aims were to maintain and develop the closest possible relations with industry, collaborate with employers to develop new training courses, and to maintain a high level of achievement in the fine arts.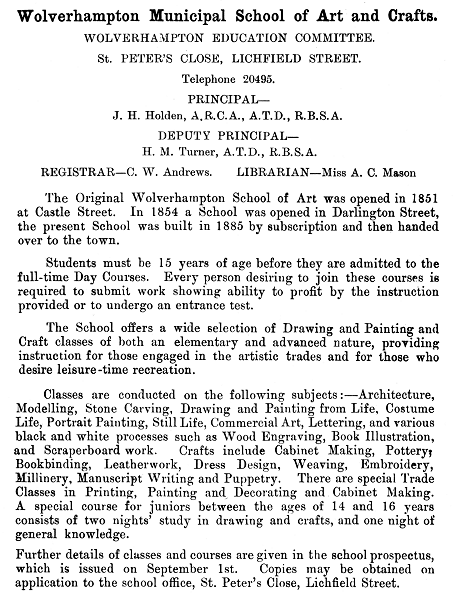 From the 1951 Wolverhampton Red Book.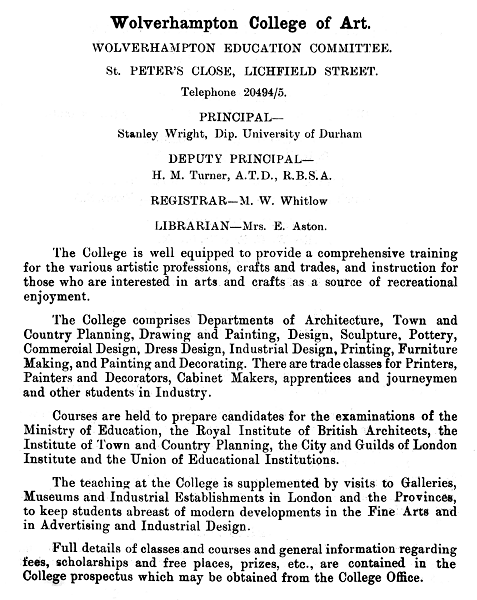 From the 1958 Wolverhampton Red Book.
In 1963 the college began running its first degree-level course in the form of a Diploma in Art and Design. Three years later the college had a new Principal, Robin Plummer who oversaw the building of a new college alongside Ring Road St Peters. Work on the new site began in the summer of 1967, and by early 1969 the new building had appeared.
The first degree show was held there on 12th June, 1969 and the first full academic year started in September 1969. The building was officially opened by an ex student, Sir Charles Wheeler on 23rd October, 1970.
Wolverhampton College of Art merged with Wolverhampton College of Technology to form The Polytechnic, Wolverhampton which was founded on 1st September, 1969.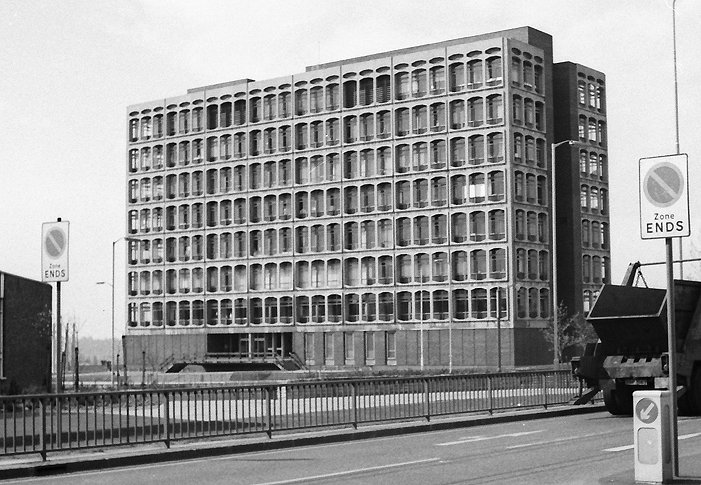 The college's final home, as part of the Polytechnic's School of Art and Design, as seen in the late 1970s.