---
Researched and created by The ABCD Heritage Project/Walking for Health

A short guide to the heritage of the All Saints' area (that approximately coincides with the very large Parish of All Saints' Church). It was an ancient English and Welsh tradition that the Vicar, Churchwardens and Choir, plus members of the Congregation, would progress around the perimeters of their Parishes stopping at strategic points to beat these with canes - known as 'Beating the Bounds' this was designed to instil a mental map of the Parish in the days when printed maps were rare. This trail provides a suggested route for a twenty first century tour of the 'Bounds', highlighting some lesser known heritage sites along the way.
If you wish to do the walk, please download and print the high resolution images which are at the end. They will give you a small pocket sized map and guide to the route, which can be printed on both sides of an A4 sheet, and folded..

Stopping Points on the Walk: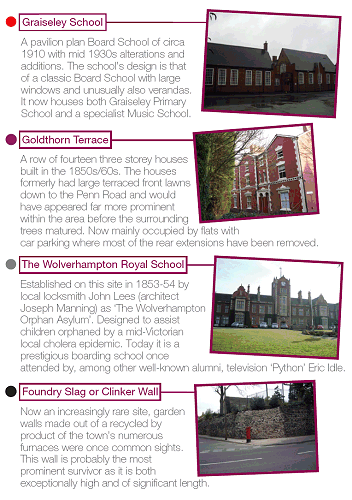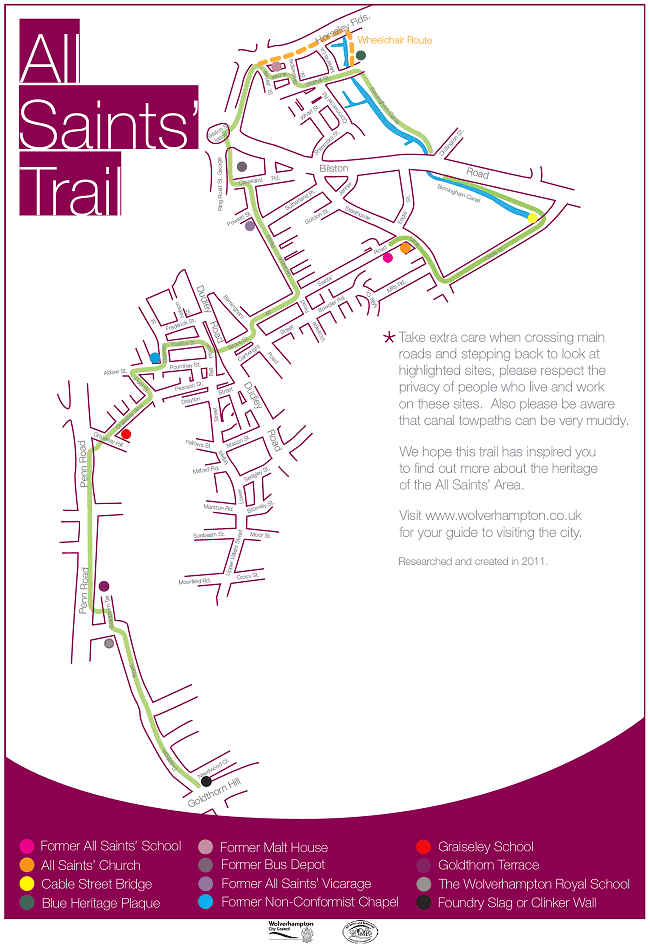 When you download the images, select Print Preview before printing, and if necessary adjust the size to fit the page. After printing use the browser's Back Button to return here.
---