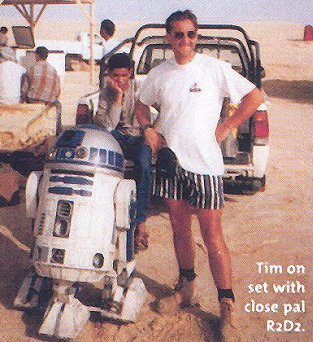 Tim De'Ath on the Star Wars film set.
Before joining West Ham, Tim worked in the entertainment industry as a Chef on films such as Star Wars and James Bond and TV shows such as London's Burning and Holby City.

Tim has been a personal chef to Hollywood stars such as Liam Neeson, Samuel L. Jackson, Wesley Snipes and Ewan McGregor.

While in Czechoslovakia on the filming of the Young Indiana Jones, George Lucas (Director) attended Tim's wedding as his guest.